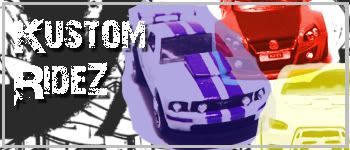 Hola! Welcome to Gee's Garage! I am a Hot Wheels customer and I also like to customize my Hot Wheels. In this attempt, I used two castings: Hot Wheels Custom Volkswagen Beetle and Hot Wheels Tri & Stop Me. Actually the Tri & Stop Me was an accidental purchase, and I wanted to customize the VW Beetle for a long time but didn't know what to do with it!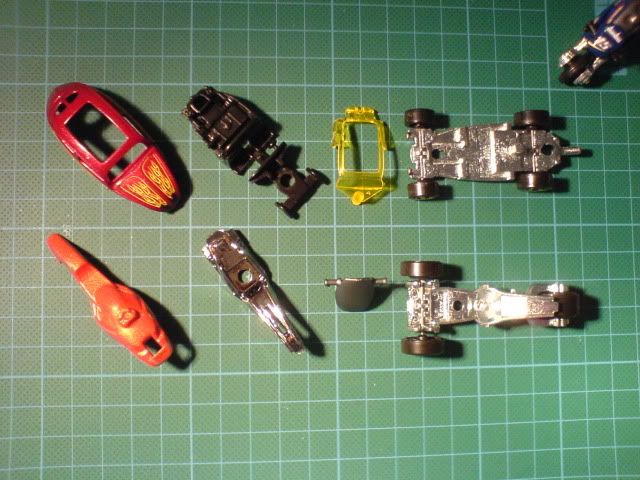 Initially I intended to custom both together, but as I fiddled around with the pieces it struck me. They both fit
really well
together! Since I have just recently bought a second hand cordless Dremel, I decided to make full use of the cutter.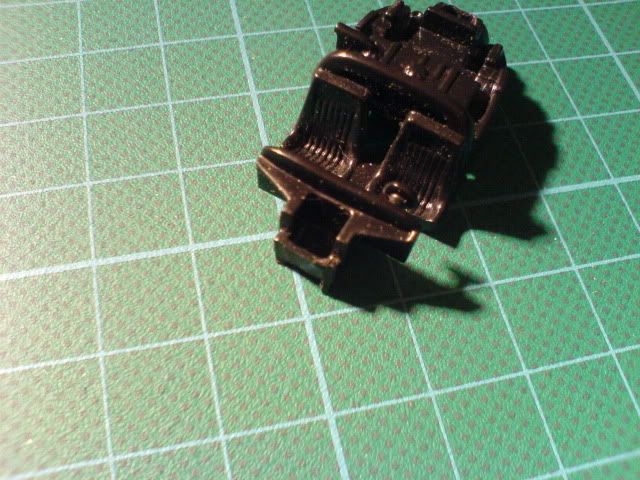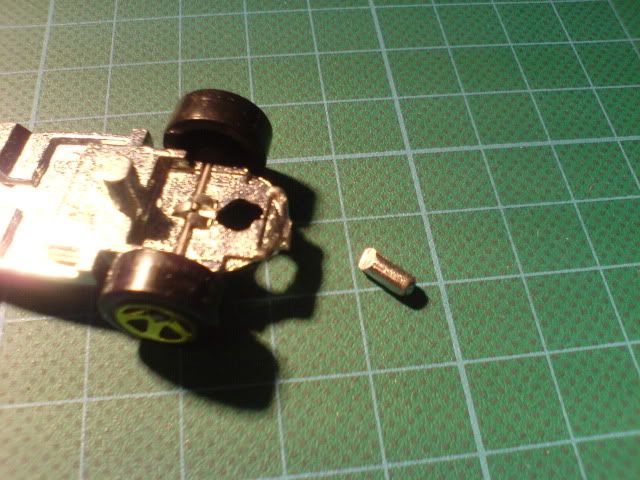 Cut the front portion of the chassis and rear boot lid off. I liked the mould of the rear engine, so I decided to use that as part of my emphasis. Chopped off the rear exhaust pipe, made some room at the bottom of the beetle interior so it sits on the tri & stop me chassis.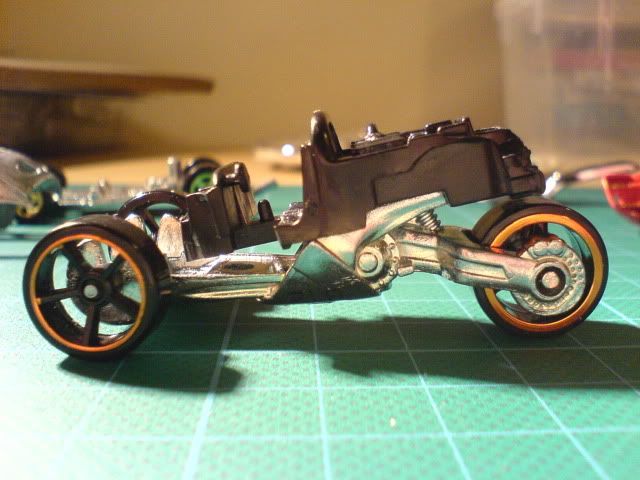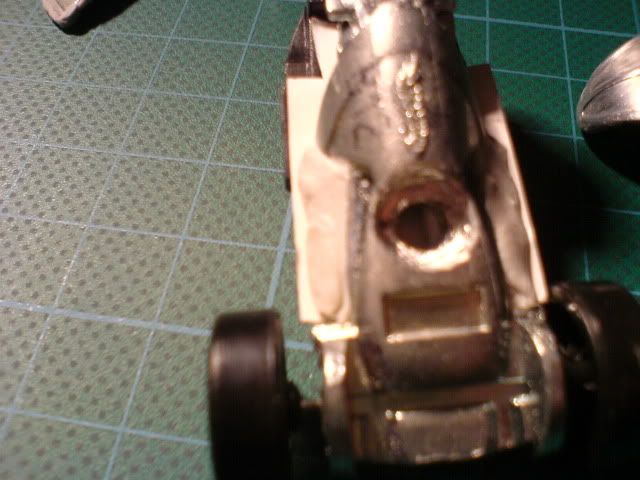 Test fitted the interior and chassis, fabricated floorboards and filled the gaps in between with putty. While the putty dries I worked on the bodyl stripped the paint and sprayed primer.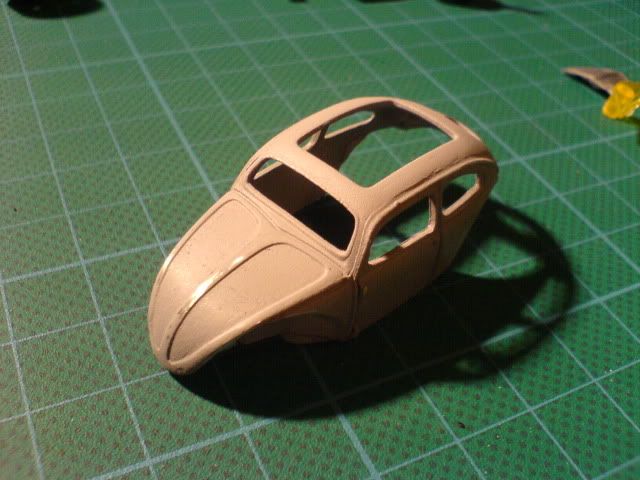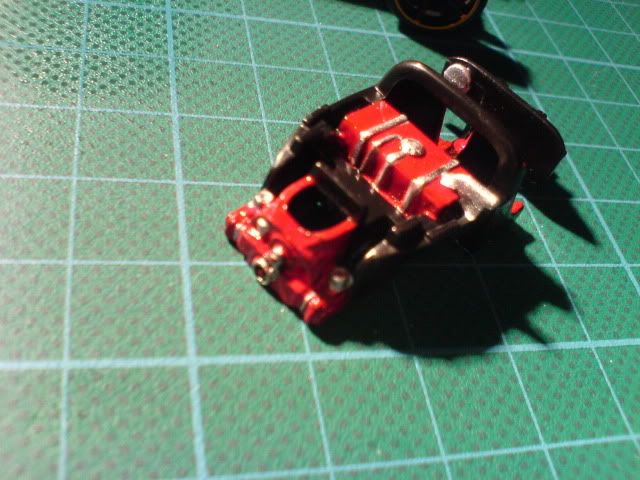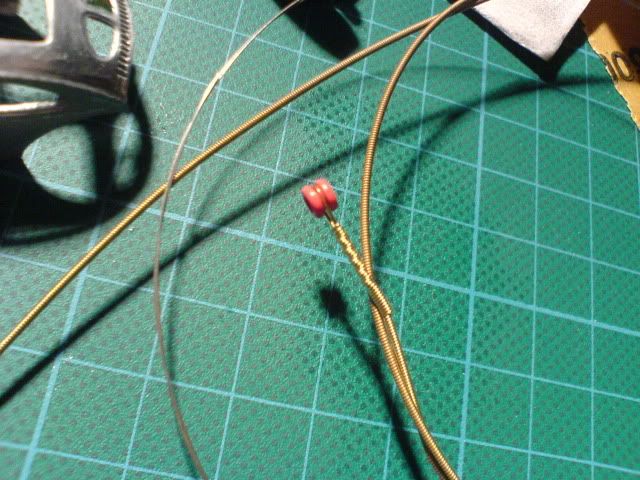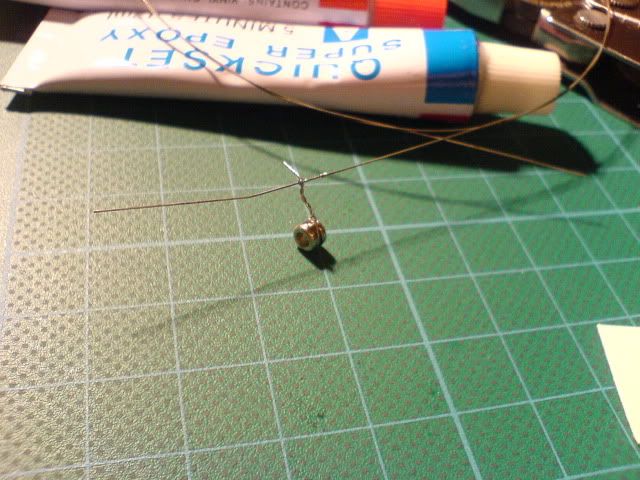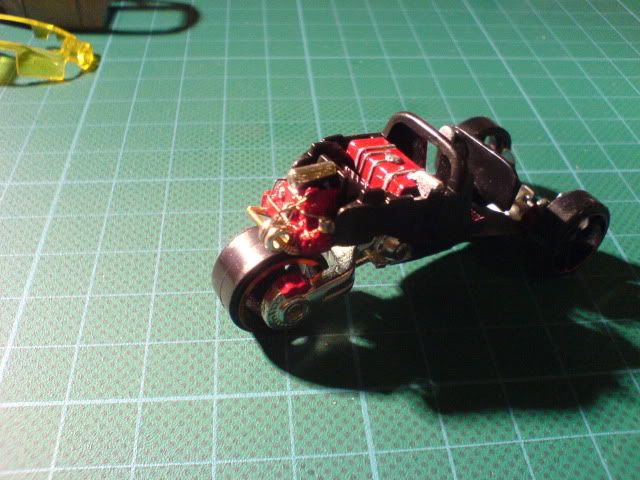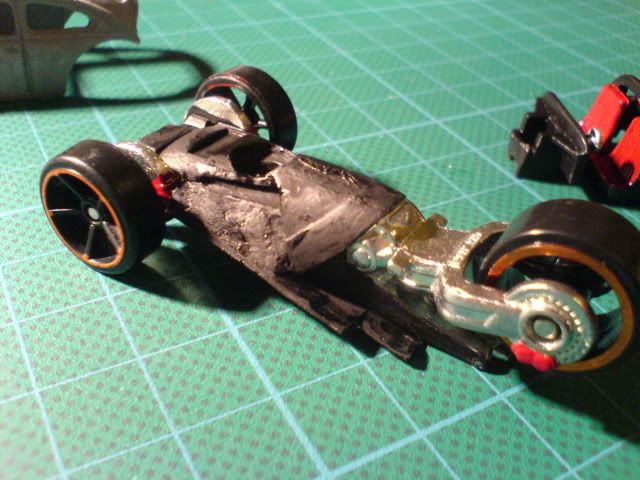 I then painted the interior to bring out the details from what I thought was a very good mould (why did they make the boot lid stuck shut to cover this detail in the first place, i wonder). I googled a picture of a vw beetle turbo kit attachment and using that as reference, I scratchbuilt it with leftover guitar strings. Once the putty had dried, I painted some portions of it flat black. I didn't paint it smooth to try and create a worn texture.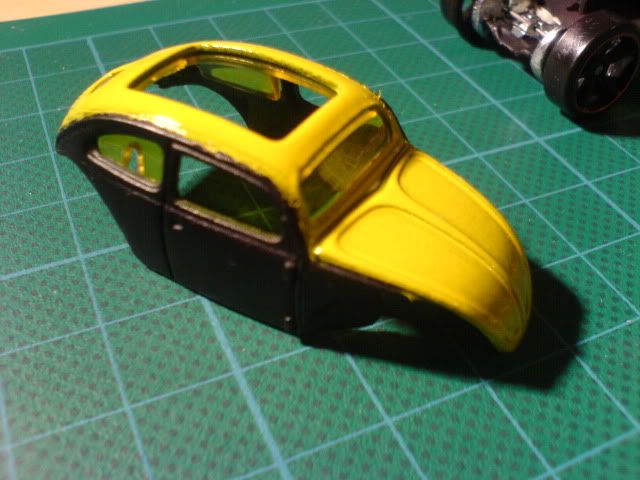 Painted the body two tone colours: Flat black and faded green-yellow. Put on some decals, attached a hinge for the body shell and chassis, then it is complete: The Tri & Beetle Me.