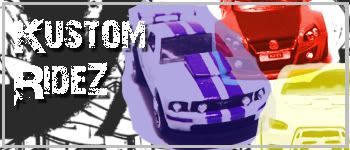 Previously, I did a
body restoration of an AE86
into one that is similiar to the Fujiwara Tofu Delivery Car in Initial D. A fellow blogger, scale modeller and friend, Cham, liked it and so he sent me his unit to be customized. Being a plastic car modeller himself, he spotted a few of my mistakes and notified me about it.
This was the condition of the car when I first received it from Cham. It was quite obvious he attempted to do a customization of the AE86 before. ;-)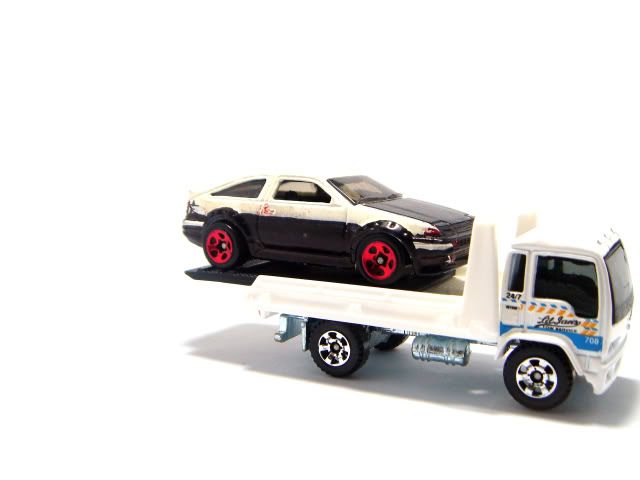 So, I set about customizing the car. I used Googled pictures and the manga as references for the car. Also, it involves the usual steps I have mentioned in my Kustom Methods segments. Drilling, paint stripping, painting, detailing and then reassembly. The only thing I want to highlight in this custom is the masking. I sprayed a base coat of white, then proceeded to mask the white bits out before spraying on the black.
For the edges, I used Tamiya Masking tape. It is a brand of masking tape for hobbyists, which is significantly better than industrial/commercial ones as the lines that are masked will turn out razor sharp. You will not get jagged edges like those when you use industrial/commercial ones. The edges are masked with the Tamiya Masking Tape, and the rest are covered with a commercial masking tape.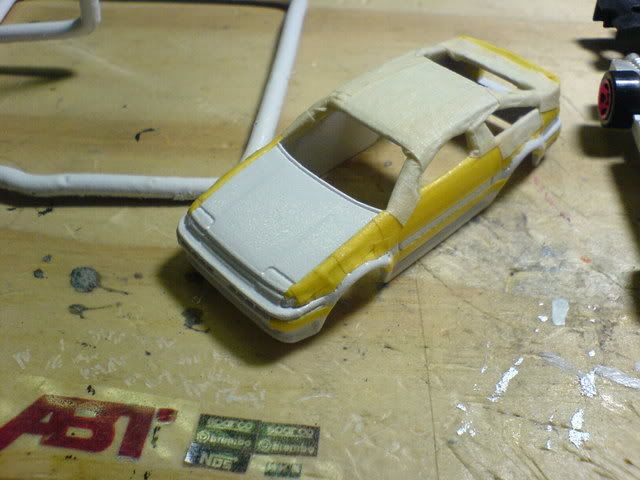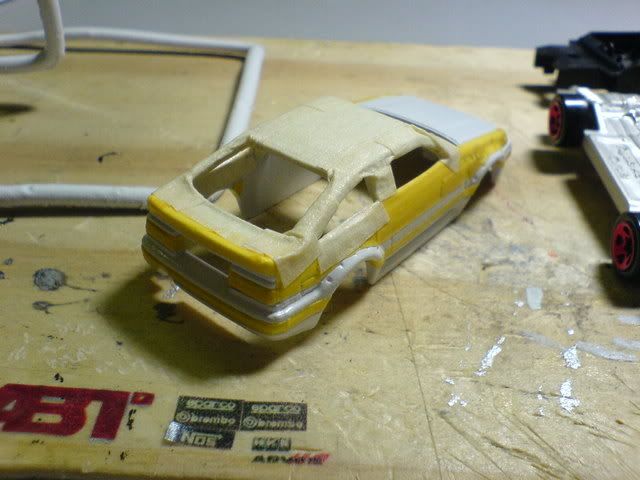 There were some mistakes with the AE86 in the past, such as unpainted window outlines, unpainted fenders, mistakes on the rear lamps, overly thick fender lines, etc. I hope to have corrected it with this custom. Unfortunately though, towards the end of my custom I kind of rushed it. The paint and gloss coats did not turn out as smooth as I preferred. Sorry Cham!
Finally below, is the picture of the completed car, along with some shot with a Tomica D1 Drift AE86. Enjoy the pics, and do let me know if you have any comments or questions!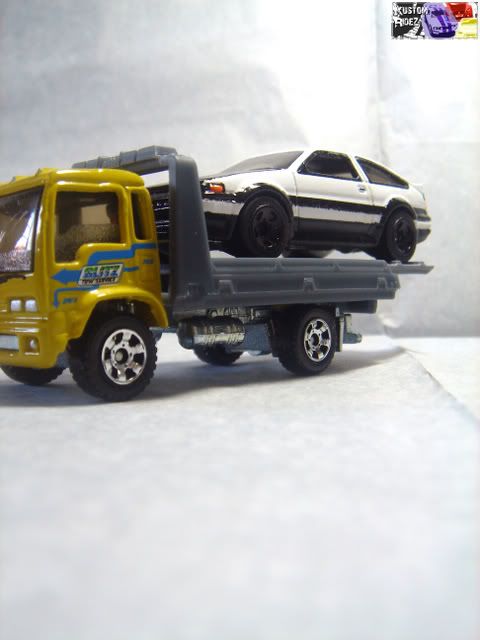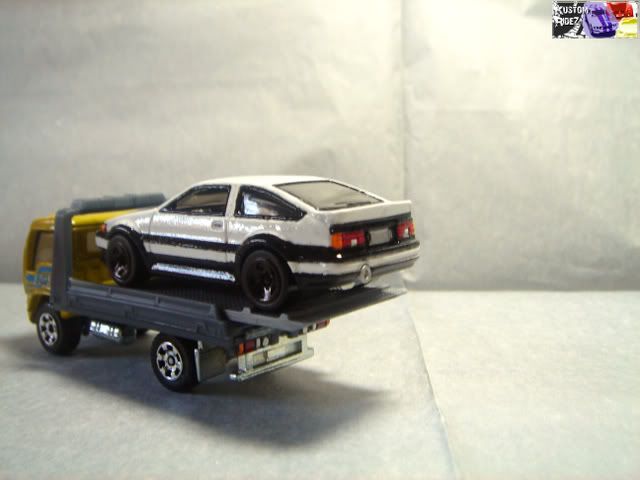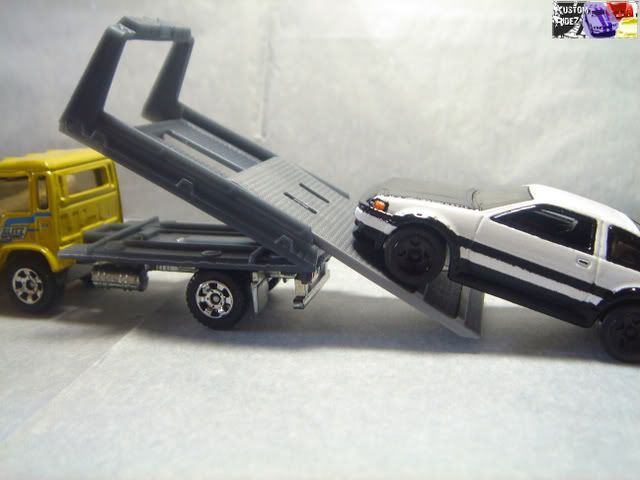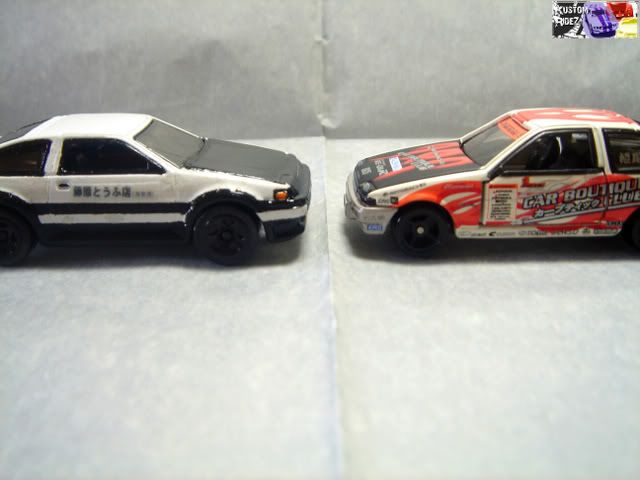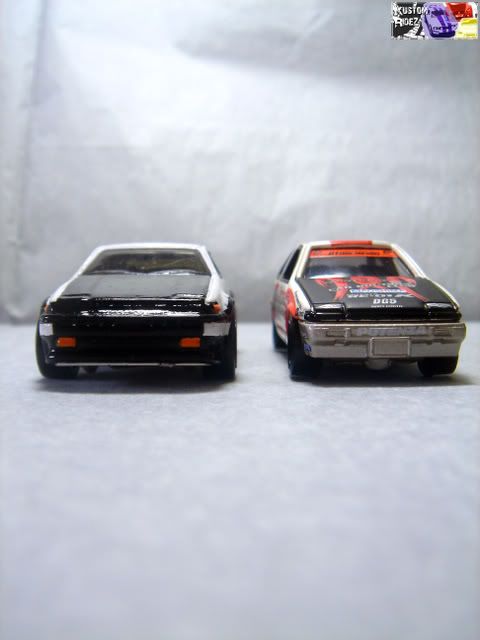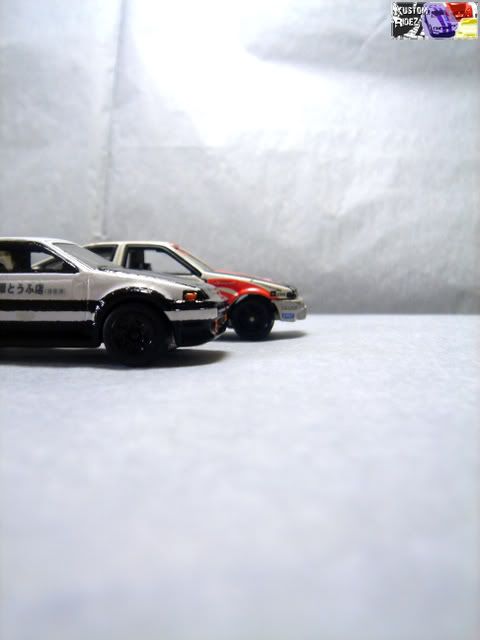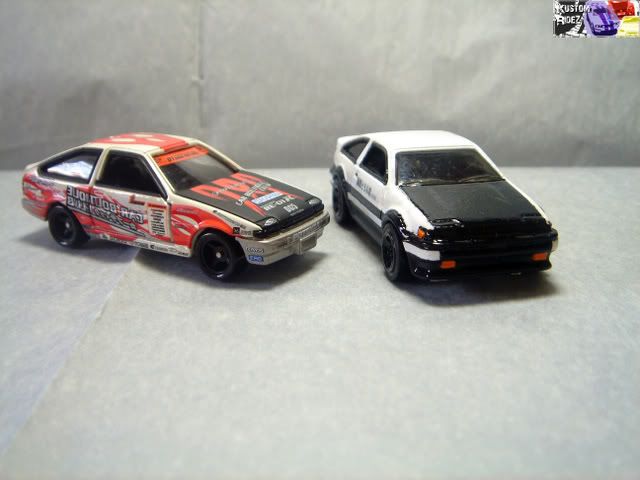 Cham has taken some photos after receiving his car, and I photoshopped two of it. He has posted this customization on
his blog
, go check it out to see his collection and works too! :-)