Recently a good friend nicknamed demonicle requested I do a simple custom for him. Since his nickname was demonicle, he handed me a car named "The Demon" to be customized. He wanted The Joker tempo from Batman: The Dark Knight since his avatar on the forum was exactly that. So he passed me the carded car which looked like this:
image from southtexasdiecast.com
Initially, I just did some sticker fabrication on the sides and back.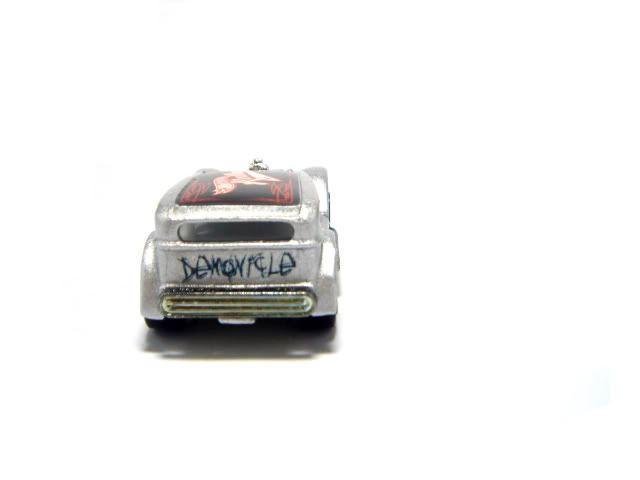 After looking at it, he said he wanted a wheel swap and a revised tempo at the side too. I agree, the plastic wheels, despite the red line, won't look as good as rubber wheels. So I got a donor, and swapped wheels for it and fabricated new side tempos for it. :-)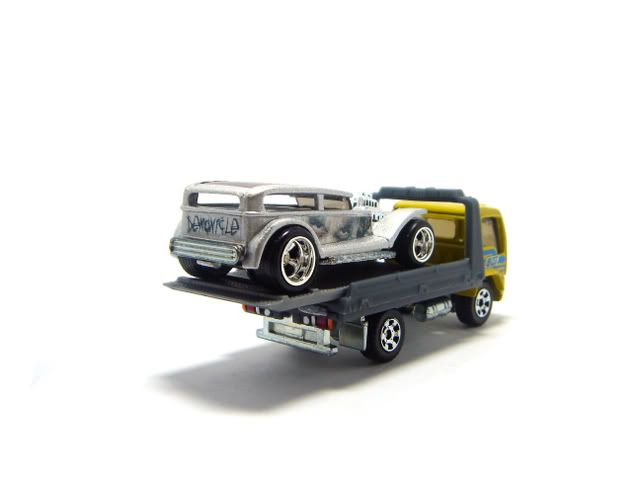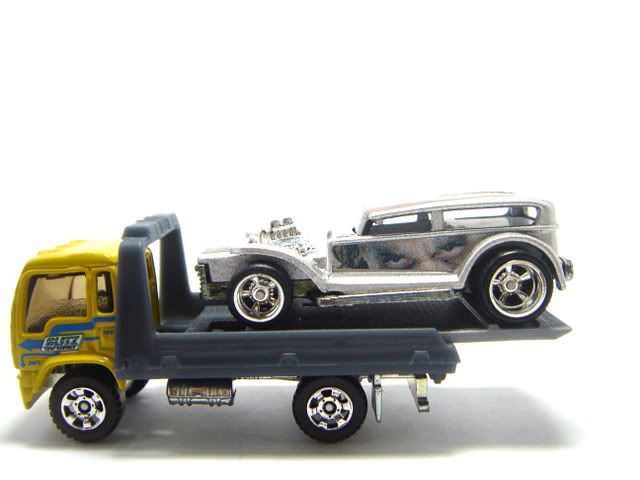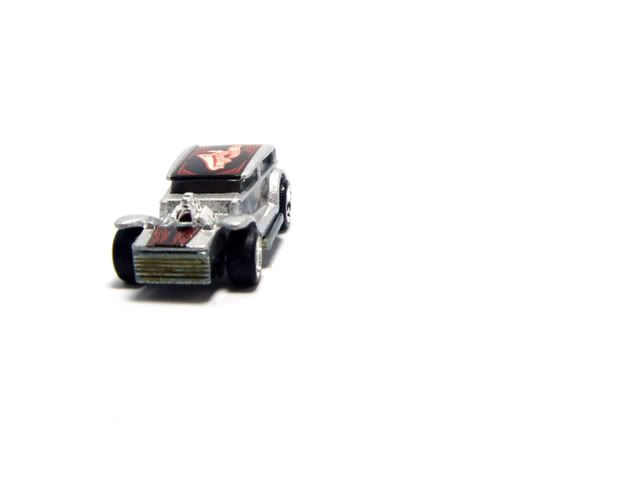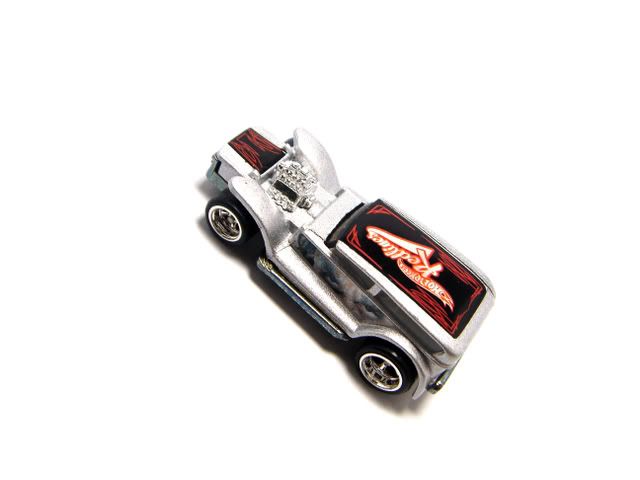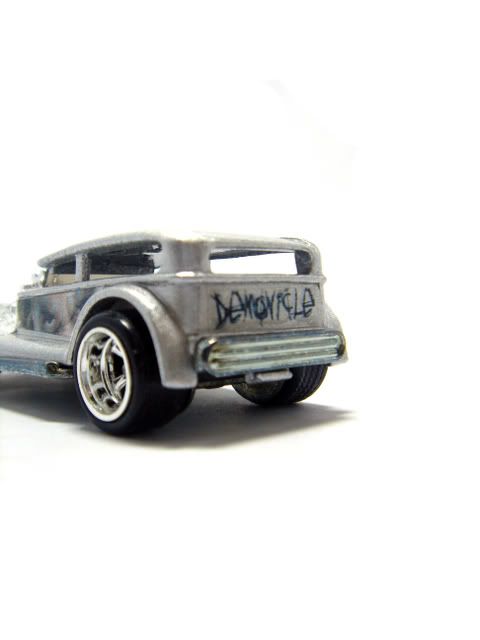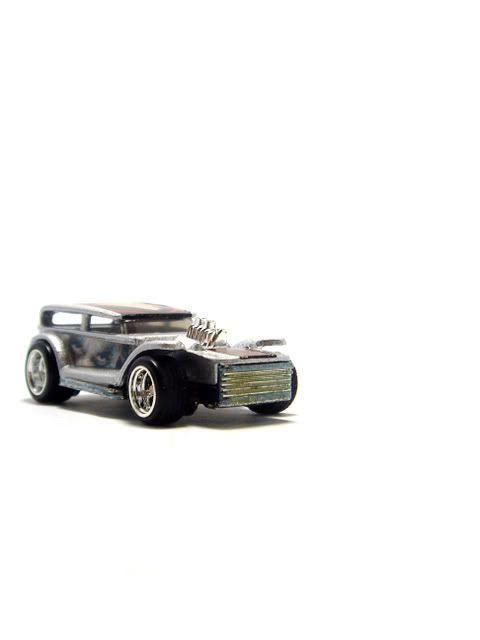 That looks better! The eyes are more visible, so from quite a number of angles the Joker's eyes look as if it is looking at you. Plus, the rubber wheels made it look a bit more menacing yet classy. And add a final touch...