After reading JDMike's blog (link on the right) on his custom Evo X, I decided that I wanted to custom my own cars too. So basically I looked for a suitable loose car to custom. I mostly own carded cars and the most likely candidate was the Hot Wheels 2006 Honda Civic Si, given to me by demonicle from LYN during one of the gatherings (see pic of original car in the post below). Since it was a japanese tuner car, I thought it would be appropriate to try my hand at customizing there first. :-)
The original colour, tampo and decals on it was already quite nice but it was lacking in a bit of details. So I decided the car needed a black roof and hood to give it a carbon fibre feel to make it look more tuner like, new tuner wheels and some detailing.
Started out by drilling the rivets off the car with a portable power drill, which will disassemble the car.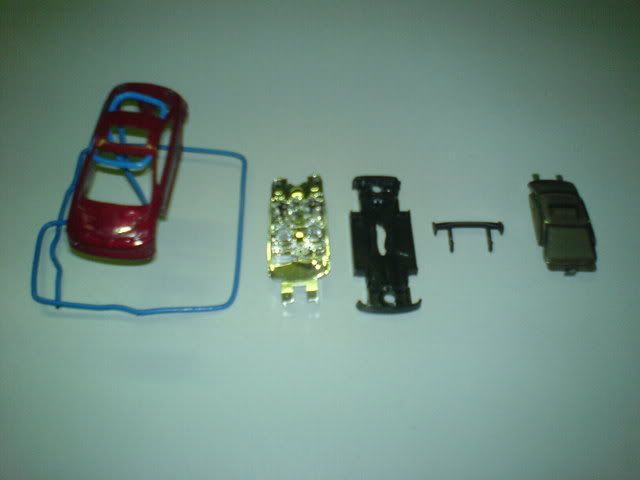 Worked on the body first. Since I only wanted to paint the roof and hood black, I masked the areas of the body which was not going to be painted. Then the flat black colour was sprayed on.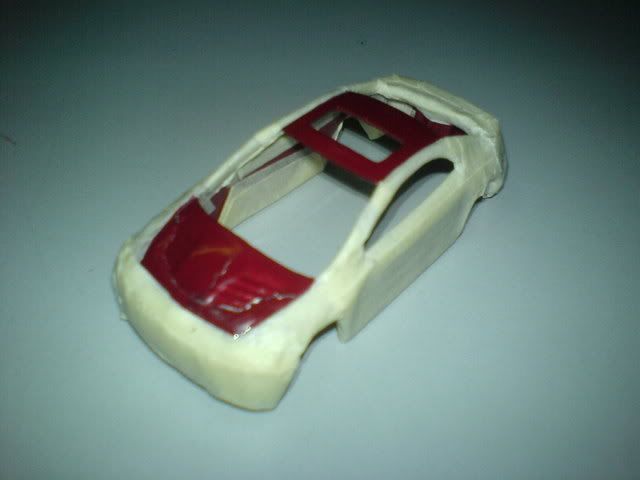 While waiting for the paint to dry, I did the wheels. Got some nice wheels off a donor Maisto. Reading from JDMike's blog, he fabricated some brake calipers which I thought was really cool. I did the same, and then fitted the new brake discs with calipers onto the rims.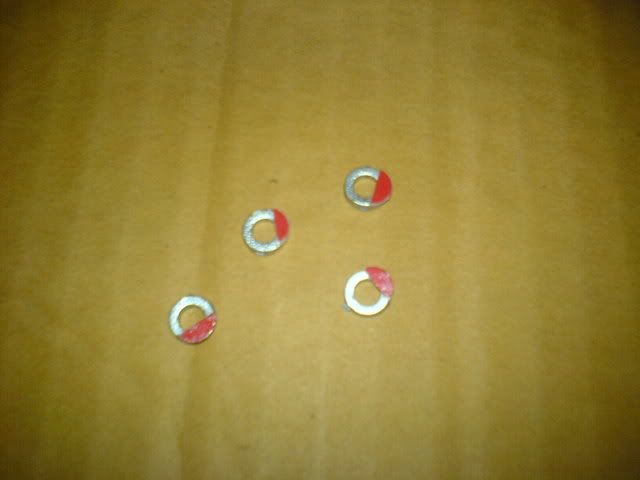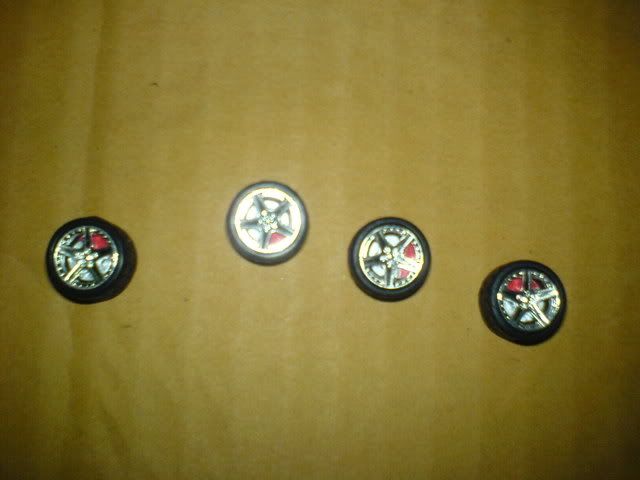 Once the paint was dry, I proceeded to clear coat the body and also sprayed flat black onto the chassis.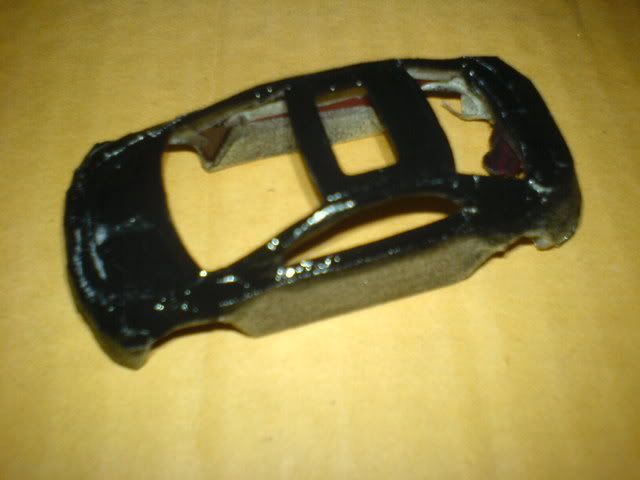 When everything dried, the masks were removed from the body and did some detailing on the body and chassis. I also fabricated an intercooler with plastic to give it a more tuner-ish look.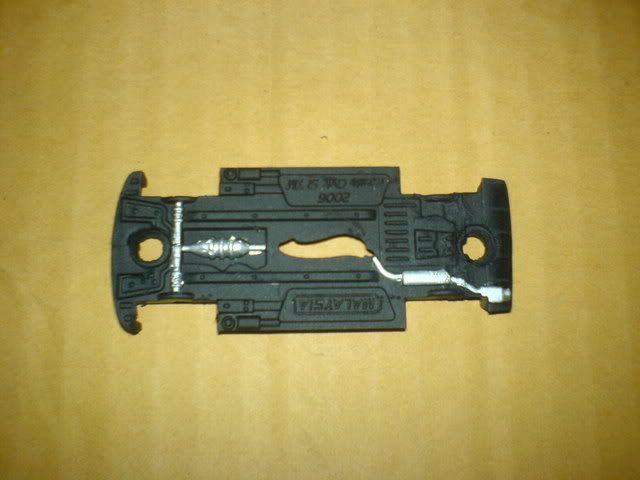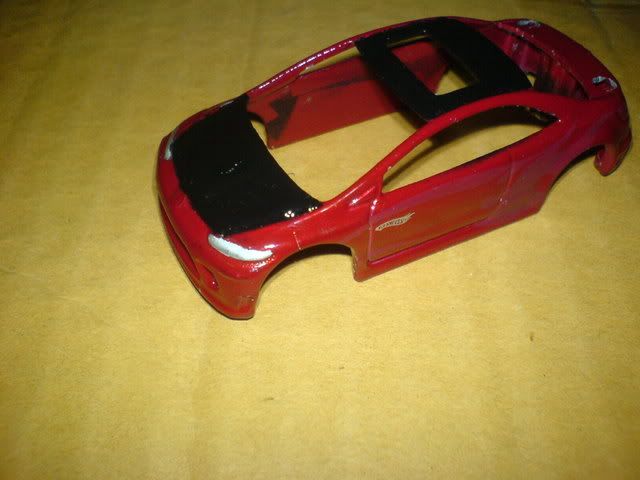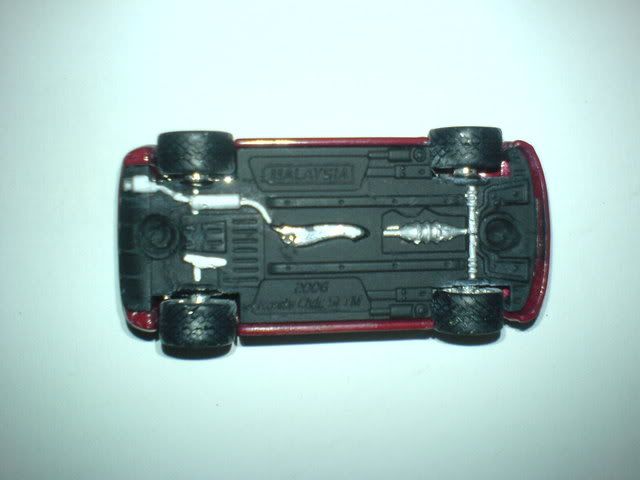 Here are some pics of the car after reassembly: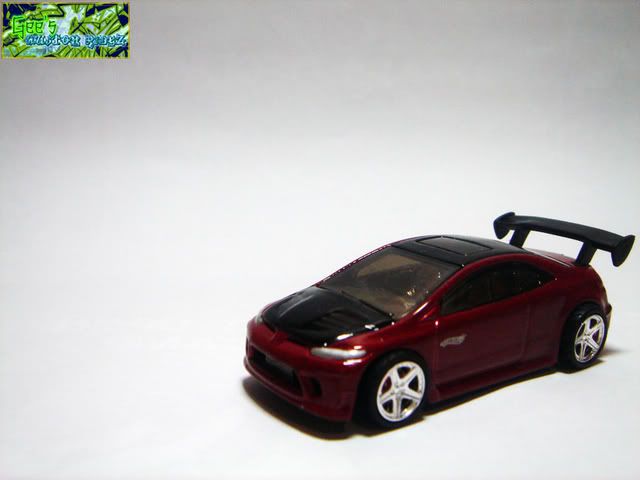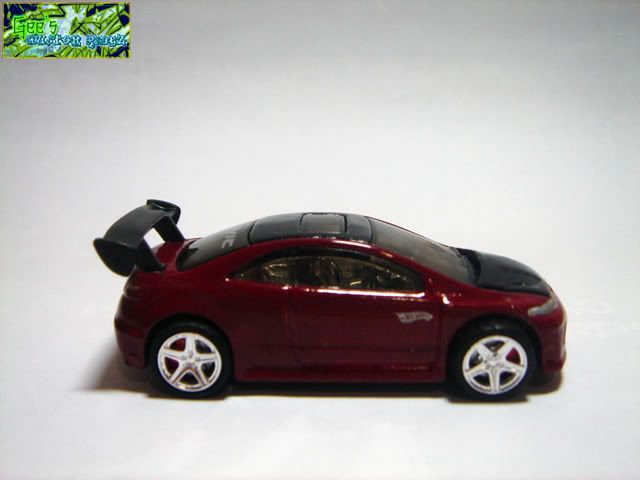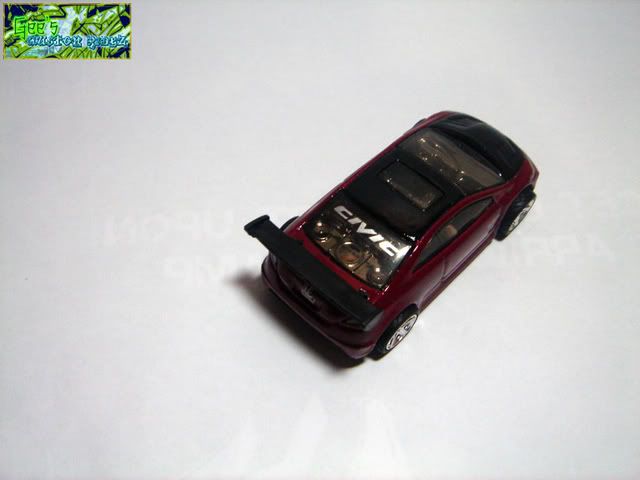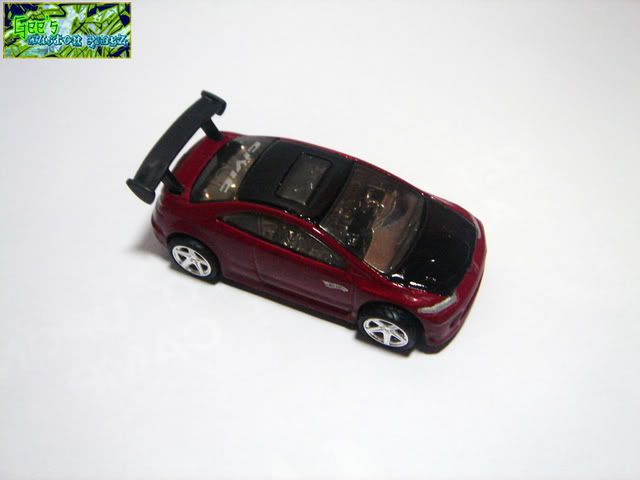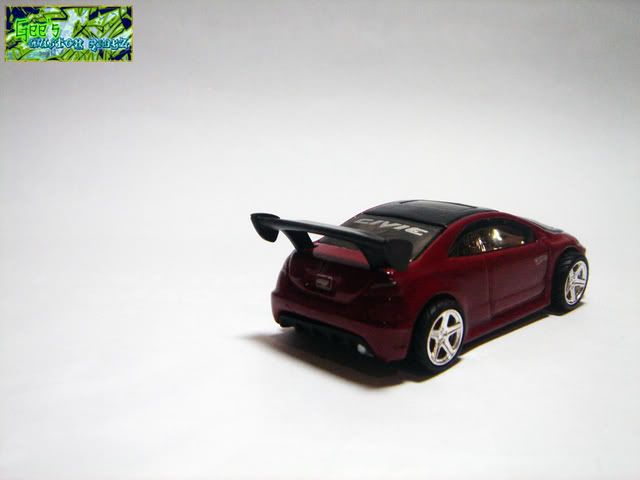 Admittedly, there are some flaws with the car which has been pointed out by more experienced customizers, notably JDMike himself. However, it was really fun and I'm rather pleased with the end result. Hope you find this post interesting. :-)
A quick thanks, as this car custom and post serves as tribute and thanks to:
demonicle (for donating the car to me)
JDMike (for his assistance and inspiration via his blog)
Thanks guys!
Project started: 24th August 2008
Project completed: 26th August 2008