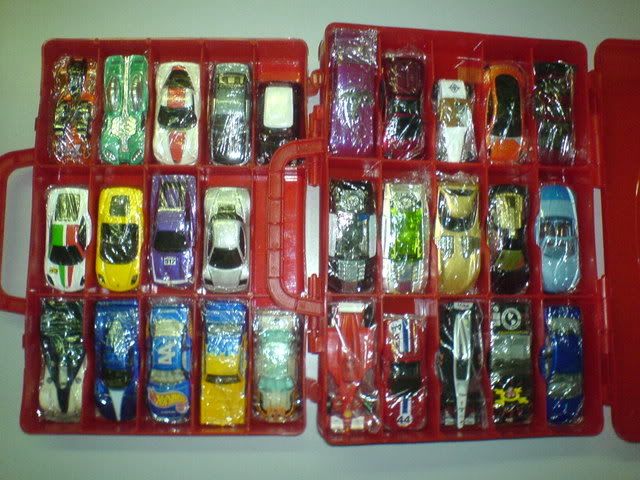 Ah, yes the never-ending debate. Some collectors, like me, like to have our cars carded and mint on card. This is so that it can easily be stored and cleaned, without having to clean out the dust inside the car that are hard to reach. The resale value for the car is better when they are carded, and plus, they wont be damaged when they are still sealed in the card.
So why will collectors choose to uncard their cars?
Some argue there is no point in leaving the cars carded. They are hard to display, you can't play with them as much and photography with the model is pretty difficult since you are restricted to one angle. If you, as a collector, are collecting the model, why would you worry about the resale value in the first place? By uncarding it, you can display it nicely on shelves, racks and also take superb pictures with it on dioramas and custom made backgrounds.
As for me personally, I have a set of carded cars and a set of uncarded, most of the uncarded which I personally hope to customize. I keep some carded because I don't play with them, or have not have a place to display or made dioramas as yet. Hopefully this will change in the near future. :-)
Most 1:64 die casts cars are valid in this arguement: Hot Wheels, most Matchboxes, Jada Toys, etc. However, there are exceptions to the norm. Tomy Tomica cars usually are packaged in a box, allowing collectors the option to take them out and still be put back into the box for storage. I think that's pretty nice, gives flexibility for both types of collectors. It is also worth noting that there are cars that are sold in acrylic cases such as Kyosho and Hot Works, which you can unscrew the car loose and then reattached back to the casing once you are done with it.
What do you think? Do you keep your die casts loose or carded/boxed? Let me know. :-)