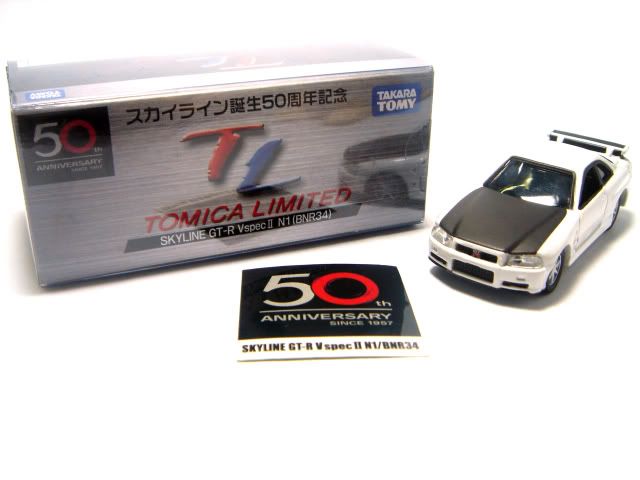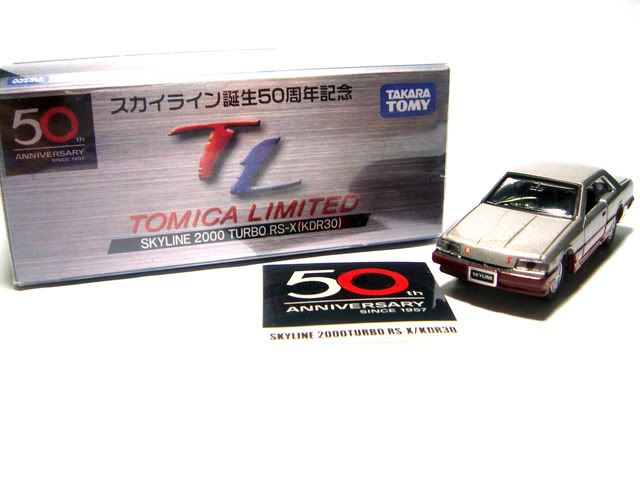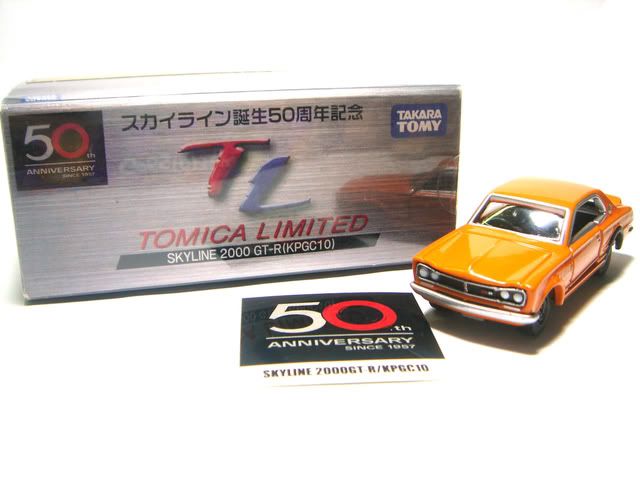 Takara Tomy released a special set of Skylines in the Tomica Limited range to commemorate their 50th Anniversary in November last year. These models do not have the running model number but instead have a 50th Anniversary logo on it.
The four models are:
1. Skyline GT-R VSpec II N1 (BNR34)
2. Skyline GT-R VSpec LM Limited (BNCR33)
3. Skyline 2000 Turbo RS-X (KDR30)
4. Skyline 2000 GT-R (KPGC10)
I have recently managed to complete the four models. I got models 3 and 4 through a trade with Tom 2 months back, and recently found models 1 and 2 in a hobby shop. Oh joy!
I have pulled in the TL0099 Nissan GT-R into the shoot as well, since it is the latest incarnation of the Skyline. :-)