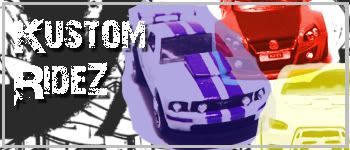 Recently I have been commissioned to customize a Tomica casting of a Mini Cooper (see picture below) for
Yeo
, a fellow collector and friend. He requested the Mini Cooper to have stripes on the bonnet, a white roof, and detailing which was lacking in the regular casting in comparison to the limited. The emphasis was on the detailing of the body. And that was what I did.
The custom job sounds simple, since it didn't require paint stripping or full body mod job. However, it wasn't as easy as it sounds. The white stripes had to be precise, the shape of the roof complicated things a bit. Plus, the detailing required more than a bit of patience. So I would say it was simple but complicated! :-P
This is the first collaboration between us, and you can find his take on my customization in his blog. I hope that this is the first of many more collaboration to come! Do visit
his blog
, which I find is has excellent reads for die cast enthusiasts and collectors. :-)
The pictures of the final outcome of the simple but complicated Mini Cooper customization can be seen below. Enjoy!