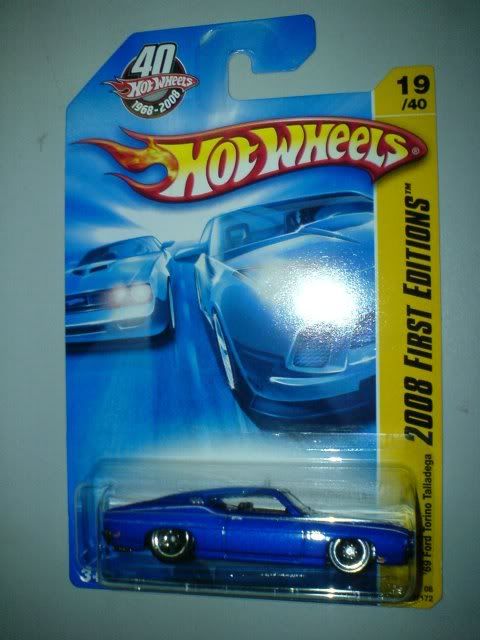 On my recent trip to Toys R Us I purchased this car. This '69 Ford Torino Talladega was previously not avaliable here. After checking with Desmond (who recently scored a Super Drift King) from LYN, he has confirmed with me that this car belongs to the Drift King T-Hunt wave. So lads, yes the Drift King wave is in town! Another friend of mine, Khai Min also spotted it in a Tesco outlet.
Notable cars in this wave:
- Drift King (Treasure Hunt)
- Volkswagen New Beetle Cup (Team Volkswagen)
- Camaro Concept Convertible (Blue w/White Stripes)
- Corvette ZR1 (Red)
- Tesla Roadster (Red)
- AMG Mercedes CLK-DTM (Brown)
- Saleen S7 (Yellow)
- Cadillac Sixteen (Silver)
Still recovering from the previous
Funny Car wave from the 7E promotion
? Better find some cash quick. Sell your blood, sell you kidneys, because from what I hear, this wave is quite limited.