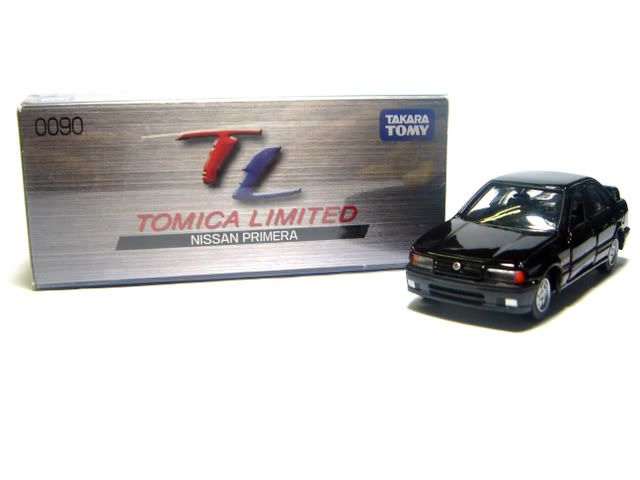 In this post I bring you, more Tomica Limiteds! This time I'll feature the TL0090 Nissan Primera released December last year, and the TL0048 Porsche 911 Turbo released..uh, quite a long time ago. (Psst! Anyone wanna fill me in on when the 911 Turbo was released?)
The Nissan Primera is a replacement model for the Nissan Bluebird, both of which serves as a four-door saloon targeted for the European market, primarily the UK. Which explains the boxy shape and the european styling for the Primera.
The Porsche 911 Turbo (Type 930) is the first turbocharged 911. In North American Regions it was sold as the Porsche 930. First produced in 1974, it sold in excess of 4.2k units in its introductionary year alone. The production figures for the basic 930 soon qualified it for the FIA Group 4 competition. The type 934 was produced and many private teams raced with it and won multiple races.
In 1979, Porsche decided the long-term future of the 911. It was due to be replaced with the new 928, but sales for the 911 was still so strong that Porsche decided to revise its strategy for the 911 editions. The type 930 finally made way in 1989, for the new type 964. The success of the 911 (Type 930) was so immense that the 911 is still in production today, with the current version being the type 997. When comparing the type 997 and 930, there are many resemblances in terms of styling that has survived through till today, as such is the timeless look of the 911.