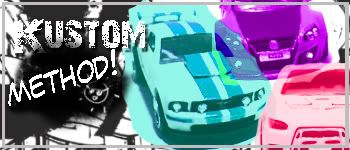 Alright, now that you have learnt drilled the rivets off. Assuming you managed to separate the body and case off cleanly, you would like to change the colour of your car. Merely respraying just won't do, since the coat of paint may not stick and another coat on top of it will make the colour coat too thick.
So, the logical thing would be to take off the paint. How?
There are two ways:
i. Immersing the body in brake fluid for a day and then brushing off the paint with a wire brush or toothbrush. (CAUTION: Brake fluid is corrosive and must be handled with gloves)
ii. Applying paint stripper on the body, and then brushing off the paint with a wire brush or toothbrush .(CAUTION: Paint stripper is corrosive and must be handled with gloves)
This is also why you need to remove the body from the base, as both brake fluid and paint stripper have chemically corrosive properties. If you are modding a die cast with a plastic base, plastic wheels, and plastic interior, these parts will melt or deform rendering them useless and leaving you with a car that looks like it has been through a lava pool.
So, sounds easy right? Let's begin.
I usually use paint stripper to take off the paint. I will be using the Honda Civic Si as an example, yet again. So hopefully it will inspire you to follow along with this posts and come up with a full custom of your own together with the Honda Civic Si by the end of this set of posts. :-)
Firstly, the tools you will need are: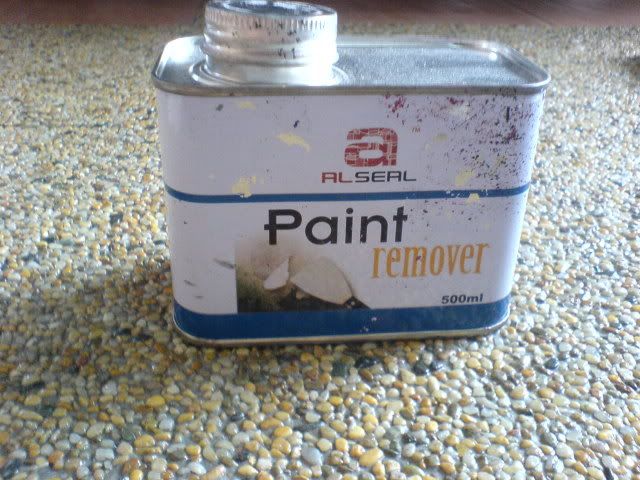 Paint Stripper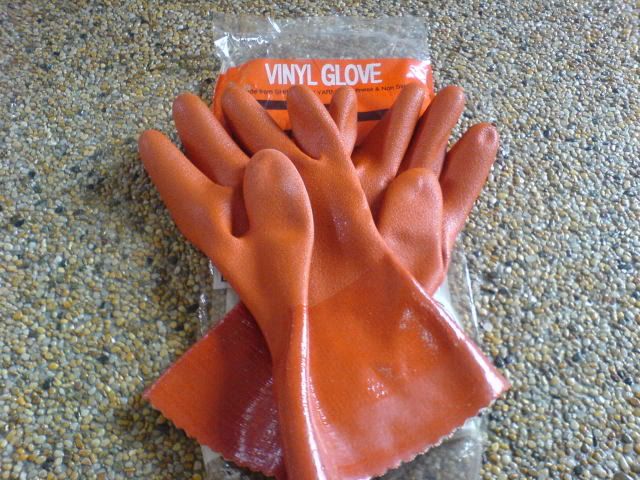 Gloves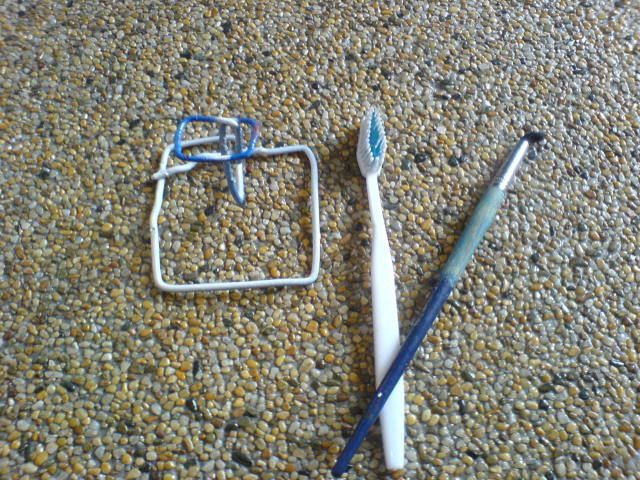 Paint Stand, Paint Brush & Tooth Brush (Wire Brush is the second option)

Put on your gloves. Sit the body on the paint stand. Start by using the paint brush to apply the paint stripper all over the body of the car. Apply a fairly thick layer, but spread it evenly over the body (like buttering Keira Knightley's bod...I mean, a piece of bread).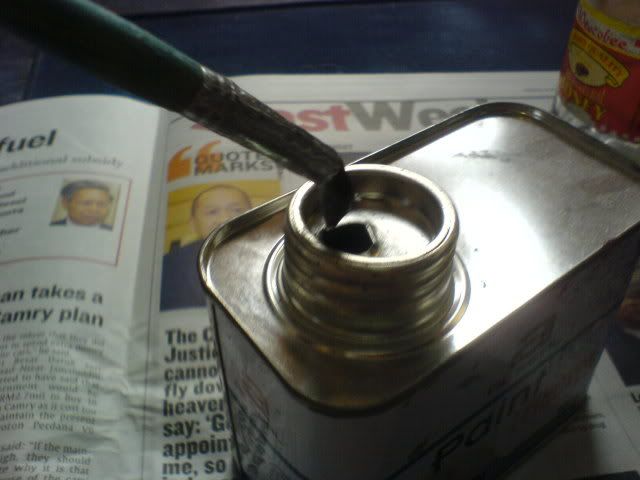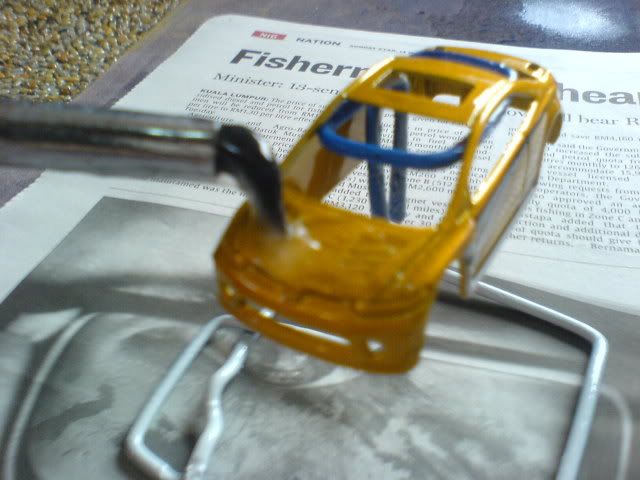 Then let the paint stripper sit for a few minutes, about 10 will be good. The stripper will react with the paint, making it bubble and giving a texture that looks like this.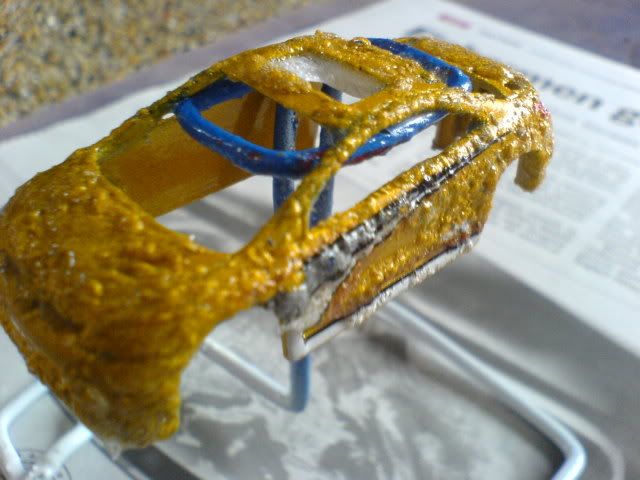 Then start brushing off the paint with your toothbrush, running it thoroughly all over the body. If there are any stubborn paint left, apply the paint stripper again on the spot where there is still paint, let it sit for another 10 minutes, and try to brush it off again.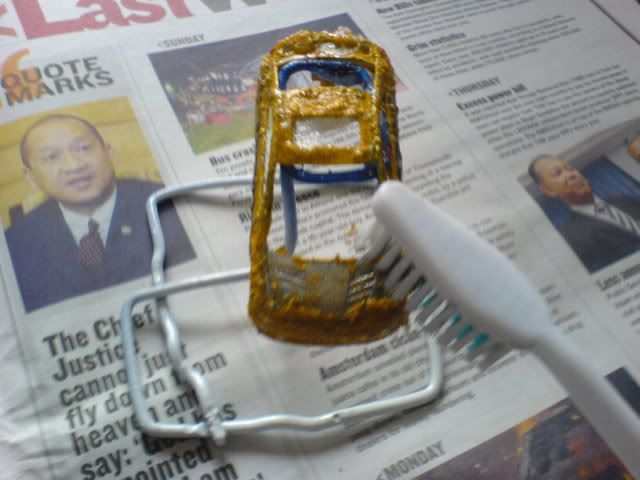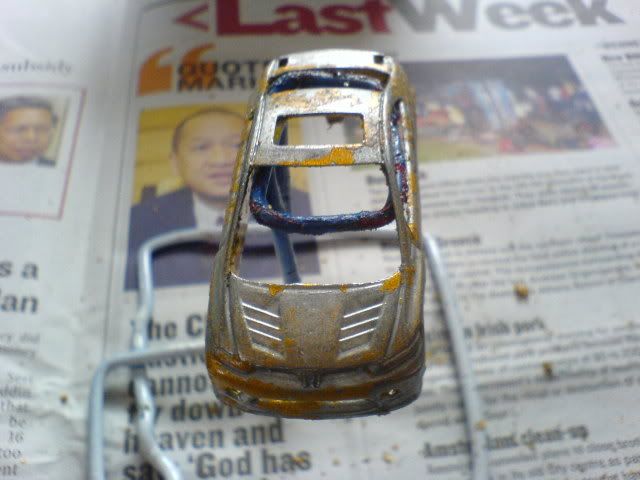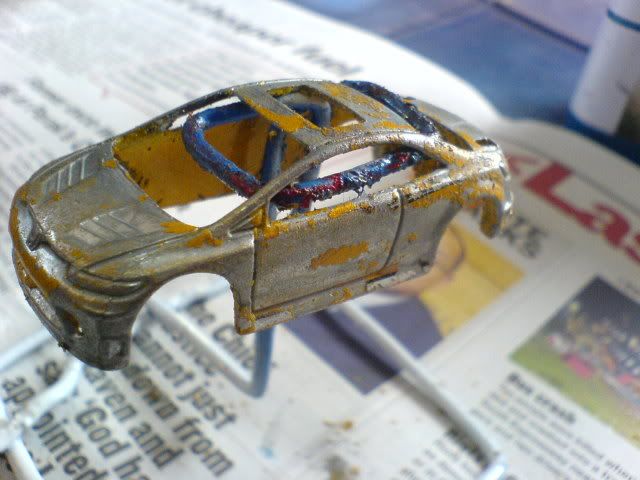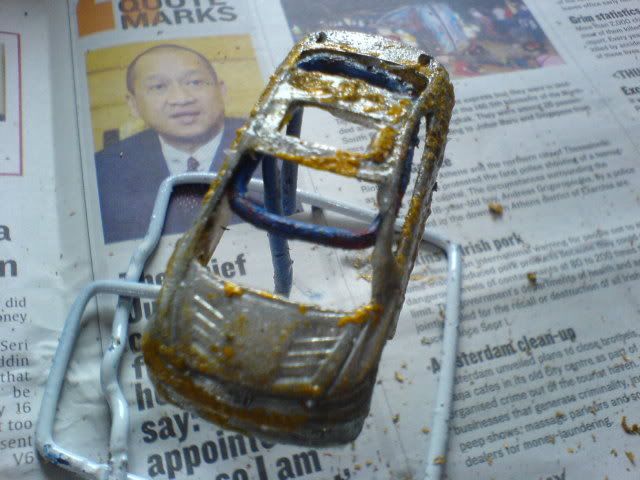 As you can see from the photos, after the first layer of paint stripper, there were still some leftover paint. So I applied it a second time and then brushed again. Finally, once all or most of the paint is removed, wash it with water and wipe it dry with a cloth.
Then your die cast body is ready for the next step of repainting!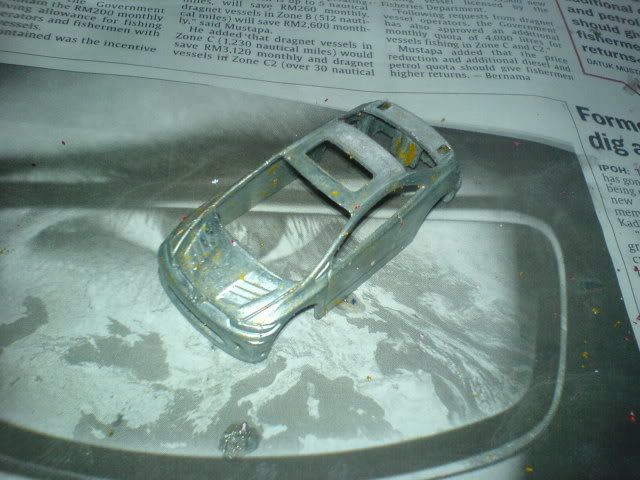 Next post: Pre-paint preparations (Part 1)
Previous post: Disassembly