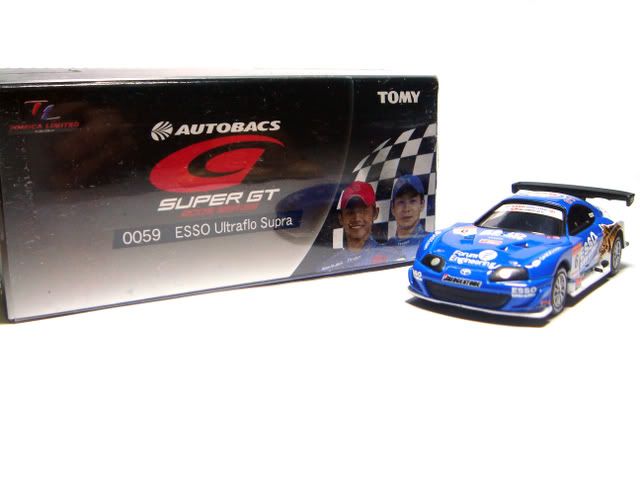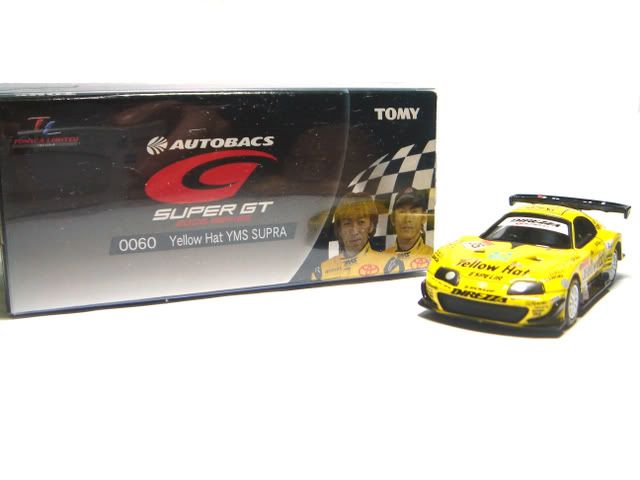 I managed to purchase these exquisite pieces of Tomica Limited Japan Super GT Series from Mr. Jonathan, a collector that I have mentioned many times on my blog I believe. So much so that I can say that a portion of my collection comes from him.
Since a few months ago, I have switched my collection focus to Tomica Limiteds. True, I have been featuring Hot Wheels collection sets, but they lost their appeal due to lack of detailing. Plus I have managed to complete the models I am looking for, so I would leave the Hot Wheels to be used for customizations as they are cheaper. :-)
So then, these are my first two JGTC Tomica Limiteds. The TL0059 and TL0060, Esso Ultraflo Supra and the Yellow Hat YMS Supra. The JGTC cars are special compared to other Tomica Limiteds in the sense that even though they follow the running production numbers of other Tomica Limiteds, they have a slightly longer box, better design and drivers pictures on it. And of course, the cars are all better detailed as you will see from the photos below.
There are 105 Tomica Limiteds produced up until now, and I have 9. Looks like another 96 to go! :-P