Over the weekend, there was been new waves of Hot Wheels and MatchBox sighted!
Excited?
You'd better be because we have been starved of new waves for two months, the last waves of Hot Wheels that came in was the wave with Plymouth Road Runner T-Hunt in promo packs and Mustang GT T-Hunt.
The new wave of Hot Wheels sighted is the Dodge Challenger Funny Car T-Hunt wave. Where to find it? Go hit your local Giant and see if they brought it in. Word has it that some Giant outlets have brought it in and some haven't. The Giant outlet near my area has, but everything has been wiped out now. No surprises since other than the T-Hunt, this wave contains: Grey Evo X, Yellow FXX, Red GTO, Red Tooned Enzo, White Mustang Fastback, White Aston Martin, Yellow Acura NSX, Carbonator. That's a whole lotta goodies!
What? So no more chances to get these? Don't sweat just yet, have you noticed that Parkson is having their annual Grand Sale? They have too, brought in some of the Funny Car wave. Again, it is only selected outlets and not all of them have. To my surprise, I found some new MatchBox waves too.
Pictures (credited to respective owners) below show the hauls from the new wave of HotWheels and MatchBox by various collectors and I.
(Picture courtesy of
demonicle, LYN)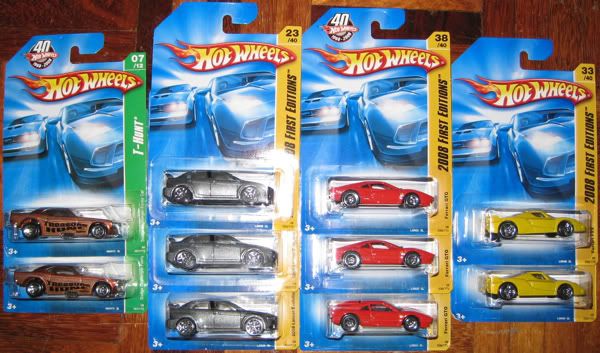 (Picture courtesy of

sinclairZX81, LYN)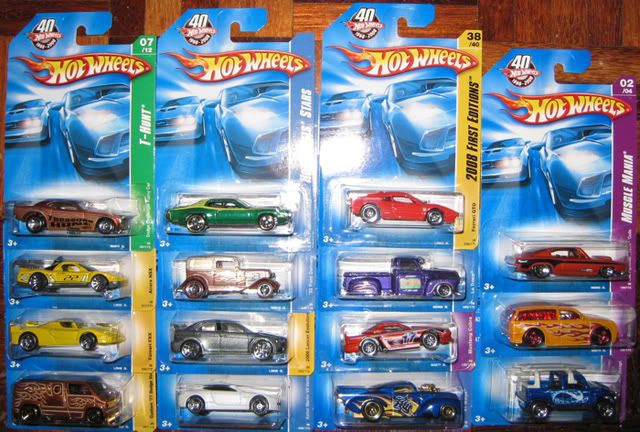 (Picture courtesy of
sinclairZX81, LYN)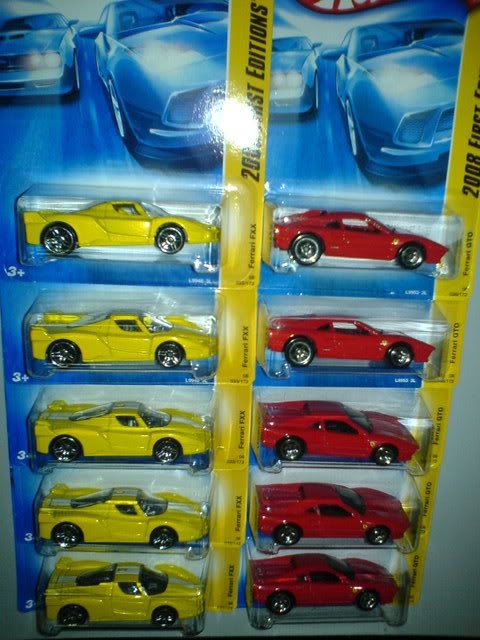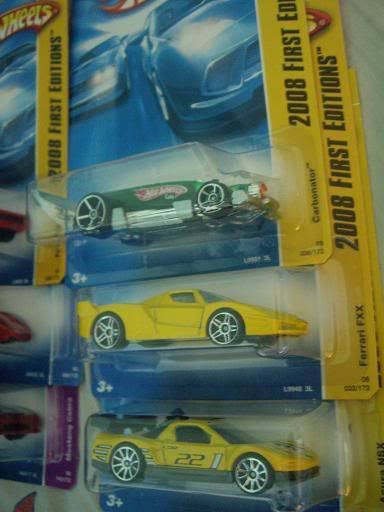 (Picture courtesy of mutt, LYN)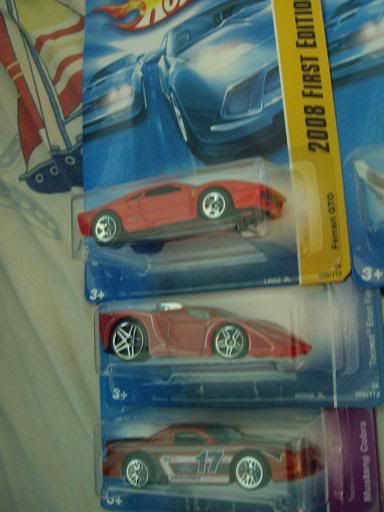 (Picture courtesy of
mutt, LYN)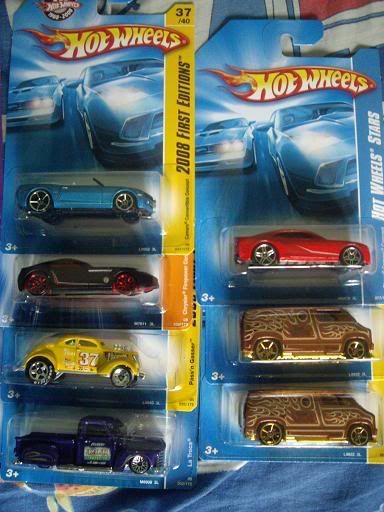 (Picture courtesy of
mutt, LYN)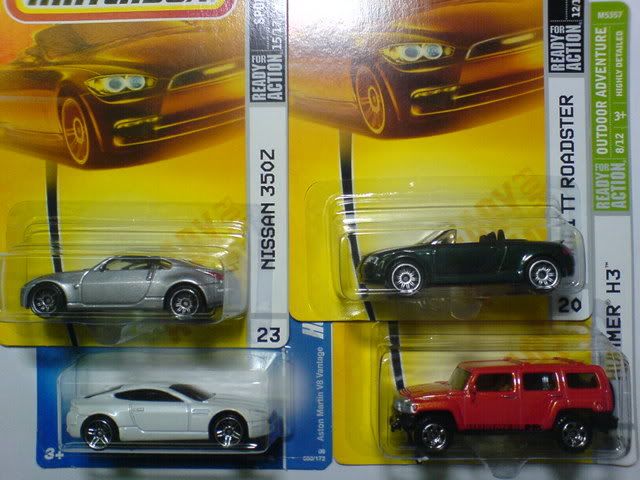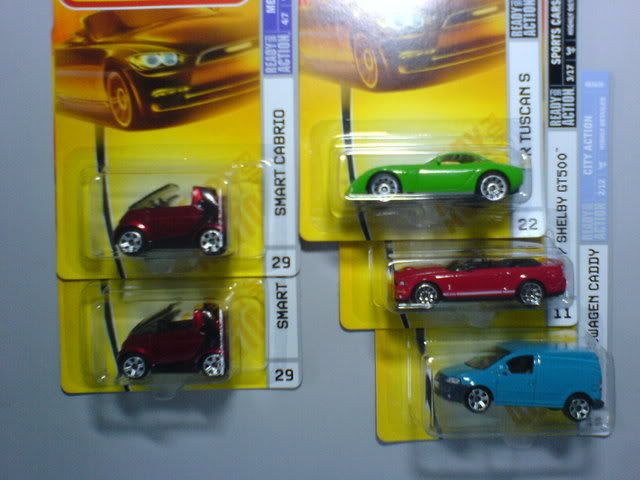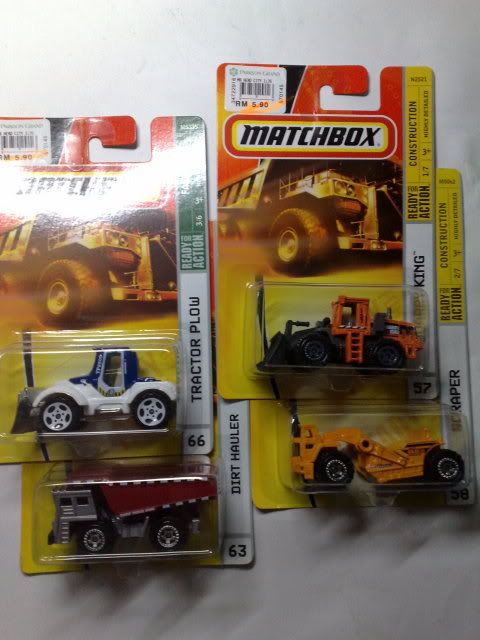 (Picture courtesy of
deblyrie, LYN)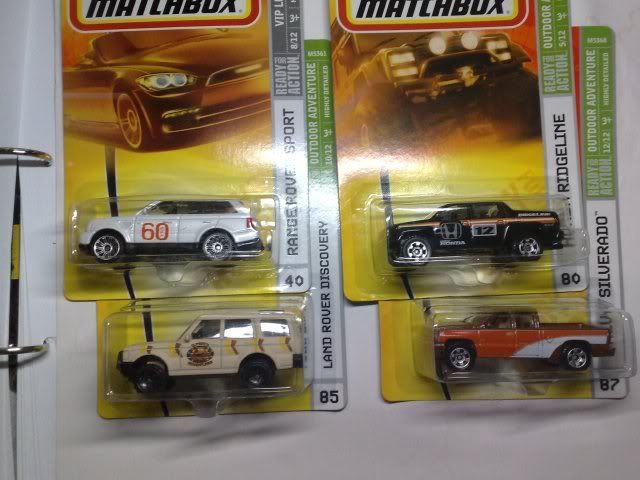 (Picture courtesy of

deblyrie, LYN)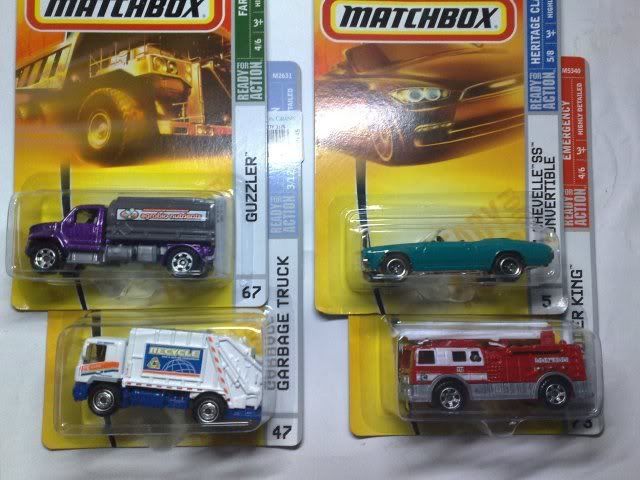 (Picture courtesy of
deblyrie, LYN)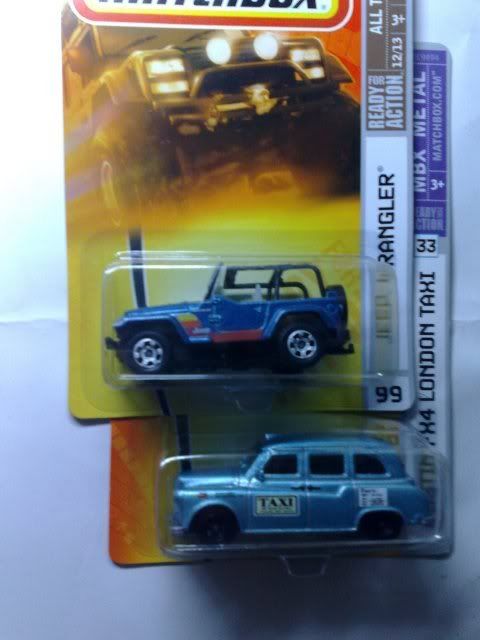 (Picture courtesy of
deblyrie, LYN)
(Picture courtesy of
deblyrie, LYN)
So what are you waiting for? If you haven't already, go raid your nearest Parkson or Giant today. Happy hunting! :-)