I got a pleasant surprise last Thursday, when this arrived in my mailbox.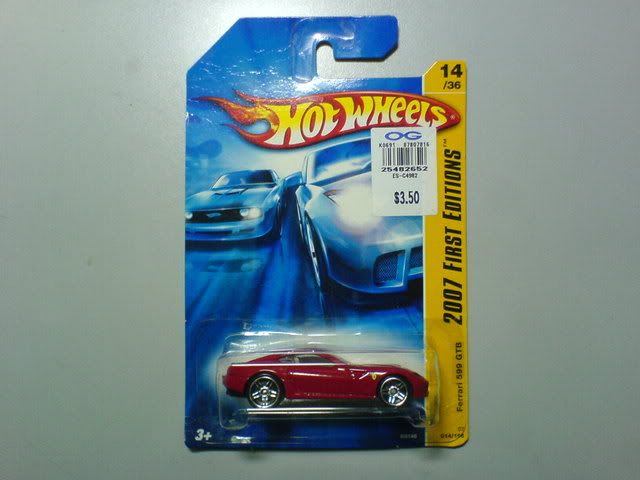 It was sent by Percivale (aka Starscream). Thanks bro, I owe you one. The card got slightly creased, and the blister slightly dented in the mail, but its all good. This particular FE model of the 599 GTB is surprisingly rare in the Malaysian market, compared to the black and yellow variants. With this acquisition, I have completed the FE Ferrari 599 GTB set!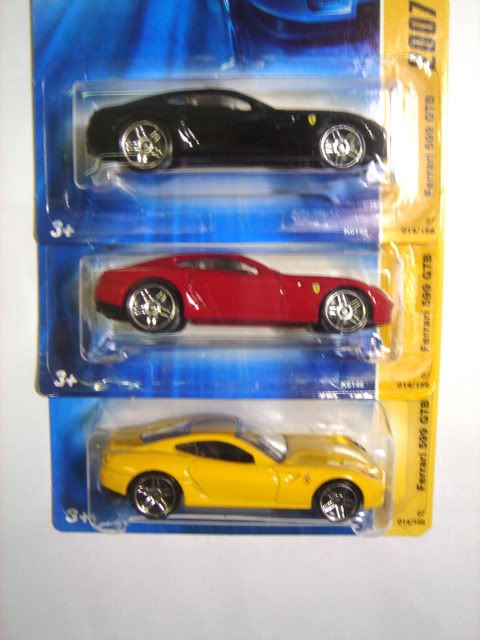 That's another set up for display, hee! When I first started collecting Hot Wheels back in July, I stumbled upon four of those yellow 599 GTBs. Not long after, I sold off the extra 3 as the demand for them are quite high, which is quite normal for most Ferrari models. I then managed to negotitate a trade deal with a Penangite, for the black 599 GTB. And now, the red one has arrived.
Have you got your set of Ferrari 599 GTB yet? It is a 2007 First Edition, and its almost the end of 2008. ;-)
Cheers!