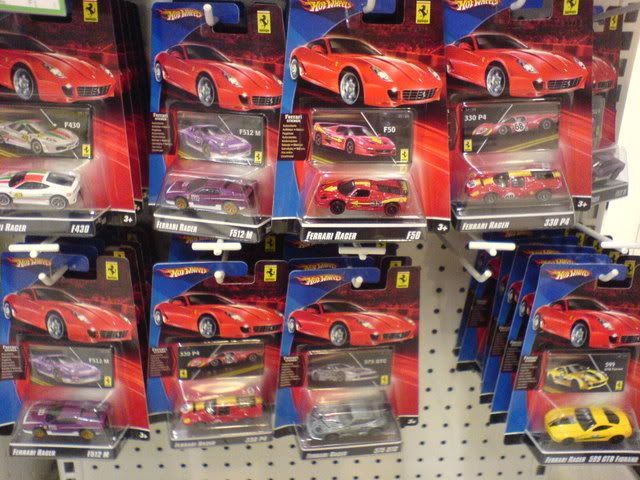 A new wave of Ferrari Racers featuring the #24 Ferrari 575 GTC (Grey with Spider Web tempo) has hit the Malaysian market. There were fears that this year's Ferrari Racers will be similiar to last year's Ferrari 60th Anniversary Racers where one wave did not make it into the local market. But collectors can rest easy now that this recent wave will mean that all of 2008 Ferrari Racers can be bought locally.
The outlet responsible for bringing in this wave is Cold Storage. That's right, so if you are a Ferrari Racers collector, quickly head on down to your nearest Cold Storage outlet to grab your Ferrari Racers!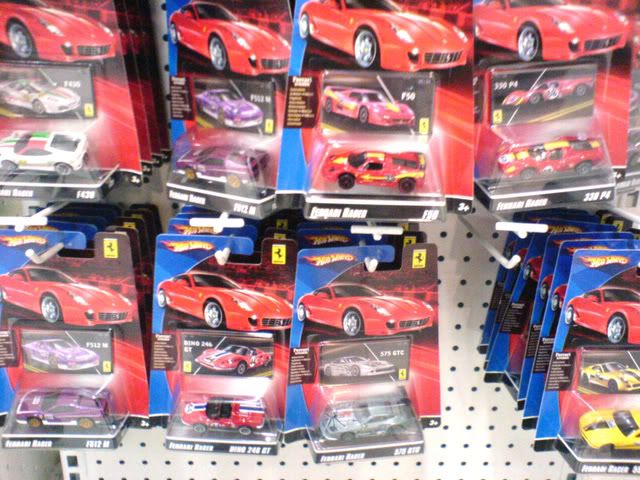 Ferrari Racers in this wave:
F430 (White)
F512M (Purple)
F50 (Red)
330 P4 (Red)
Dino 248 GT (Red)
575 GTC (Grey)
599 GTB Fiorano (Yellow)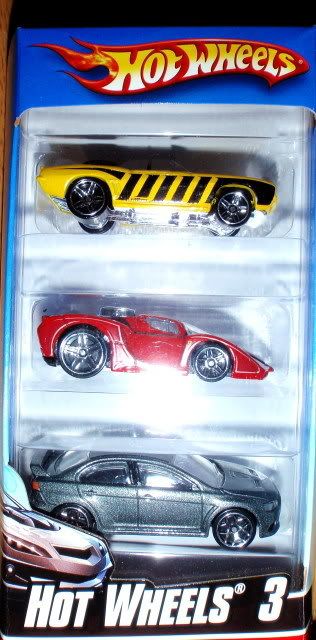 pic provided by Guyy
Also, if that is not enough to dry up your wallet, another interesting Hot Wheels wave spotted are Hot Wheels 3-Packs. The most sought after combination in this 3-pack wave is the Red 'Tooned Enzo Grey 2008 Lancer Evolution, and one unknown car.

Carrefour have just started displaying them on the racks and they can be picked up for RM24.90 per pack. If you think that it is not worth paying so much then wait till Friday. The promotion for these 3-Packs start and you can get them at RM12.90 per pack, a massive 50% discount!

Again, these packs are already up on the racks. So, if you wait till Friday, the good ones may already be gone. Decisions, decisions... ;-)

Below are other combinations you can find in this 3-Pack wave: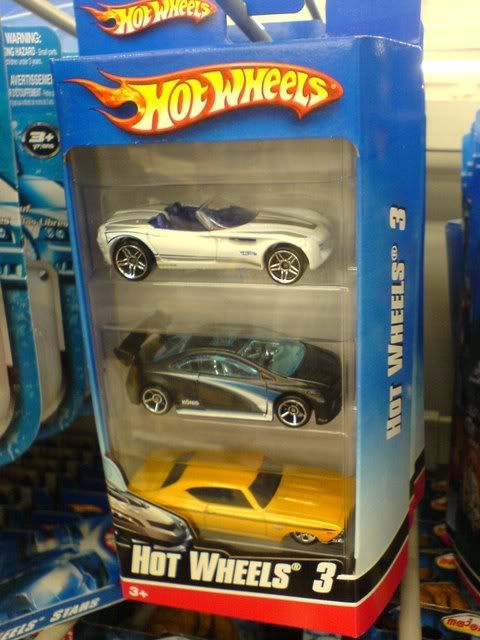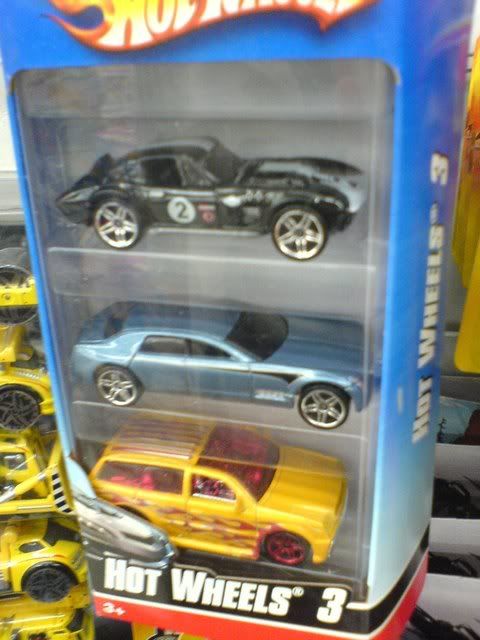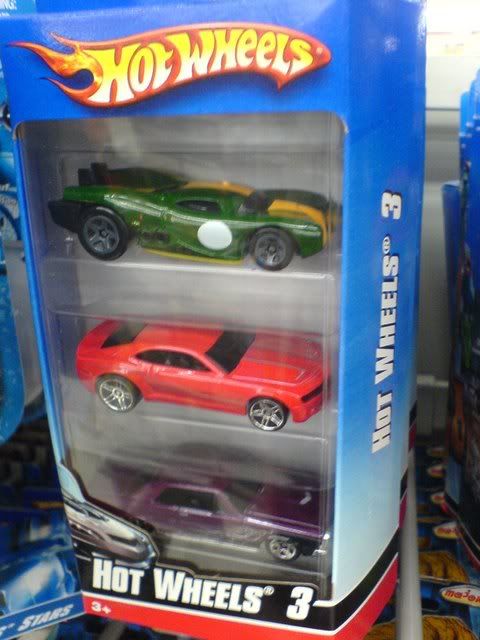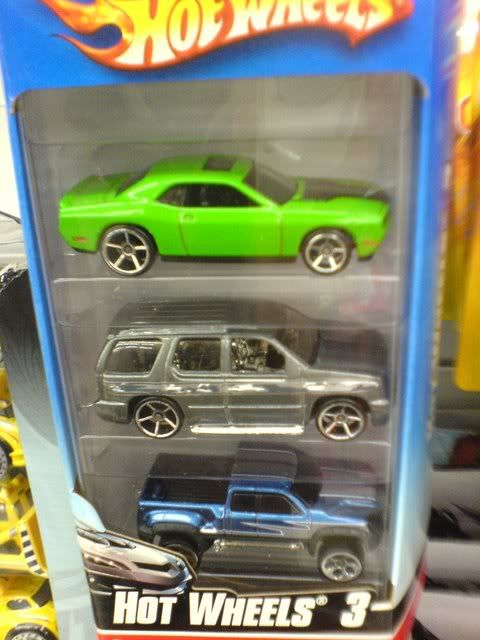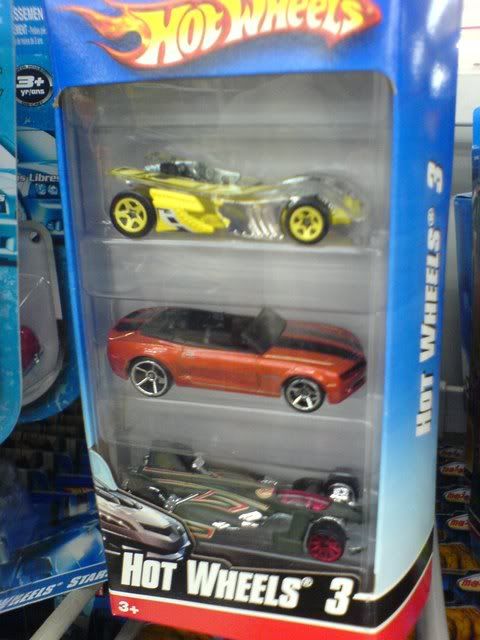 As you can see, those cars that are not available here (Black Civic Si, Red Camaro Concept, Grey Cadillac Escallade) are available in the packs. And if you have missed out on the Metallic Blue Cadillac Sixteen, here's another opportunity to get it.
As always, happy hunting! :-)