I bought an Audi R8 loose from my friend Cham as he wanted to clear his loose cars. Whenever I looked at the casting of HotWheels or Matchbox, they always seem to miss out a few small details (interior, engine bay) and one big detail (side panels) for the R8.
image from www.southtexasdiecast.com
I forgot to take a photo of the car before, so this will do. Notice how the side panels behind the door are left black?
When I received this Audi R8, it was worn but no dents. So while I was waiting for the poll to end, I decided I will restore this R8 and touch up a few minor details that it is lacking. The Audi R8 is quite a strange casting because it has a plastic body but a metal base. Funny, isn't it usually the other way around? :-P Maybe it is to ease the detailing which was quite well done for the front grille, Audi logo, headlamps, rear lights and plate numbers. :-)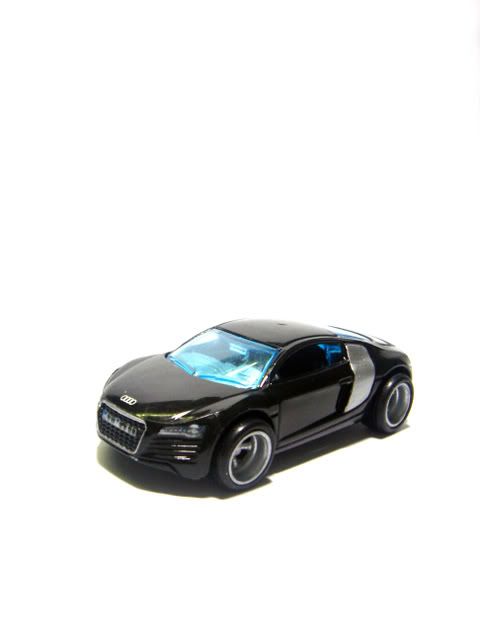 This is the fastest custom job I have done thus far, since there was not major paint job involved. The work done on this car includes polishing the body, painting the interior & engine bay, wheel swapping, painting details on the exterior. More photos below.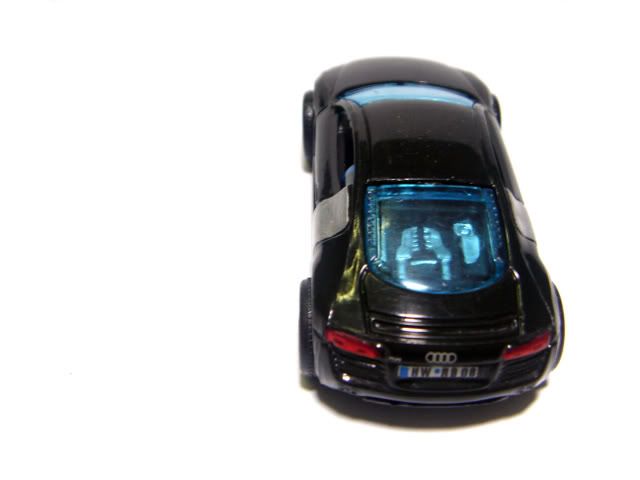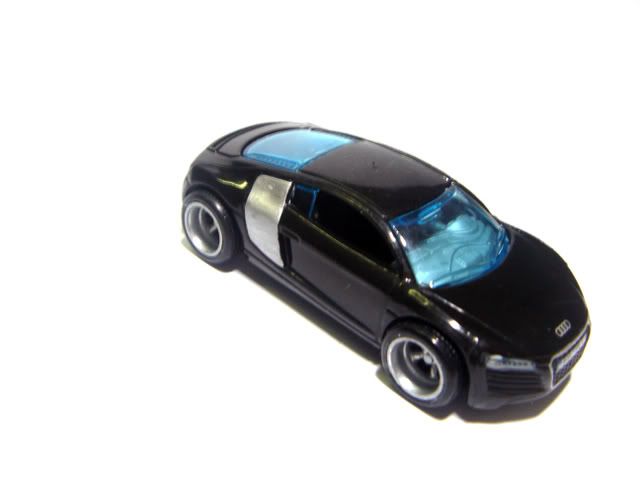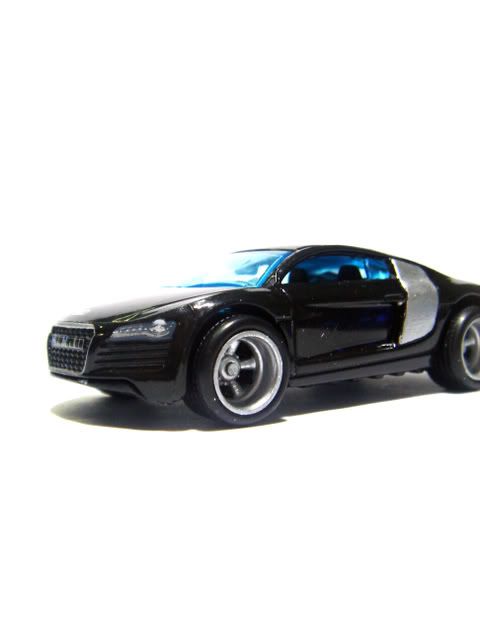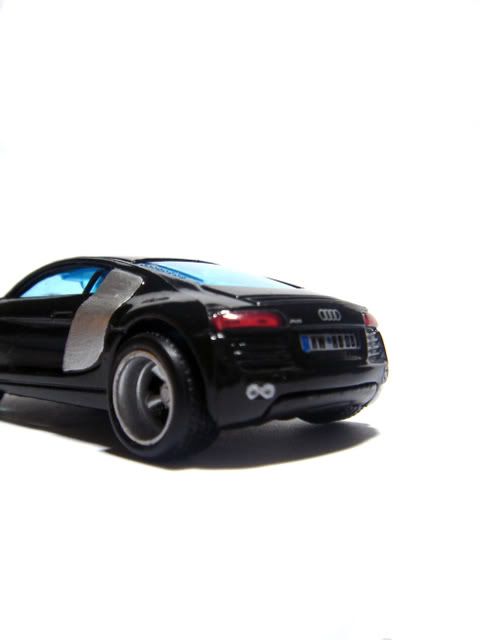 As always, hope you enjoyed this post! :-)
Oh yes, also tomorrow the winner of the Kustom Candidate will be announced! Check back soon!