The Tomica Limited (TL) set of cars are produced by Takara Tomy, designed and aimed for Tomica collectors. The scale of the cars are around 1/64, and the features of the cars are the high detail, rubber wheels and plastic rims. Most TL models are a detailed version of the regular box, whilst there are others which are produced exclusively for the TL line-up alone, such as the Toyota AA and New Mini Cooper. However, in the case of the New Mini Cooper, it was later produced in the regular box line two years later.
Each model in the series have a series number, starting with 0001. Each model is produced for a certain period of time, and once another model is produced, the production for the previous model is ceased. Every model produced will increase in value over time due to the limited production, and thus given the name, Tomica Limited.
I fell in love with the Tomica Limited series since they produced the TL0097, Mitsubishi Lancer Evo X. When compared to that of the regular box and Hot Wheels, the amount of detail is awesome. So it was from then on I decided to start collecting the Tomica Limited set. I fell in love with the attention to details and how realistic the models look. And also, being a supercar/sports car enthusiast, the subsequent TL models after the Evo X were the Civic Type R and GT-R.
And so, predictably, here are my first three Tomica Limited purchases: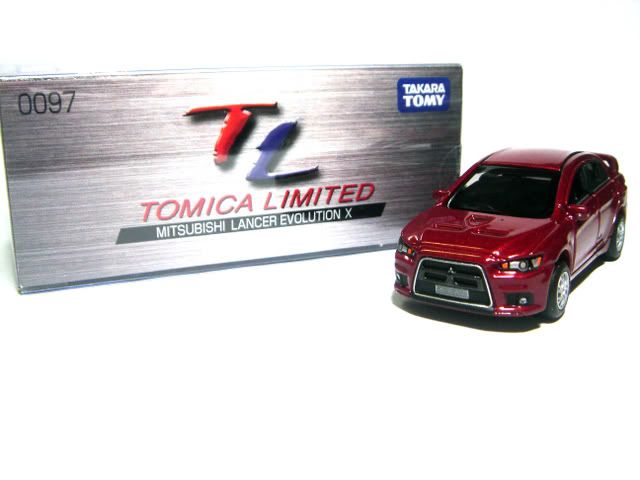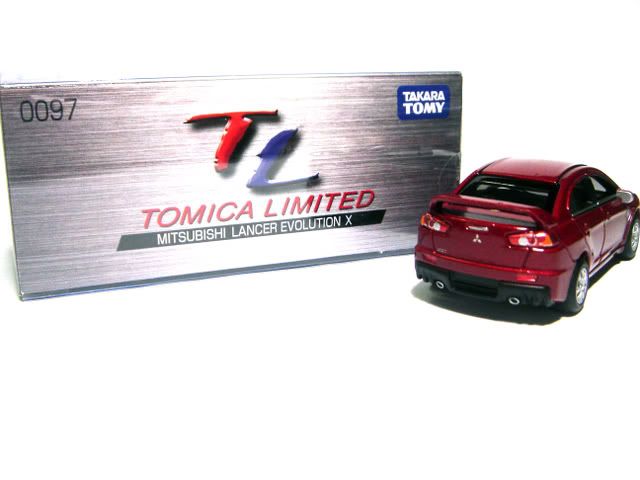 TL0097 - Mitsubishi Evolution Lancer X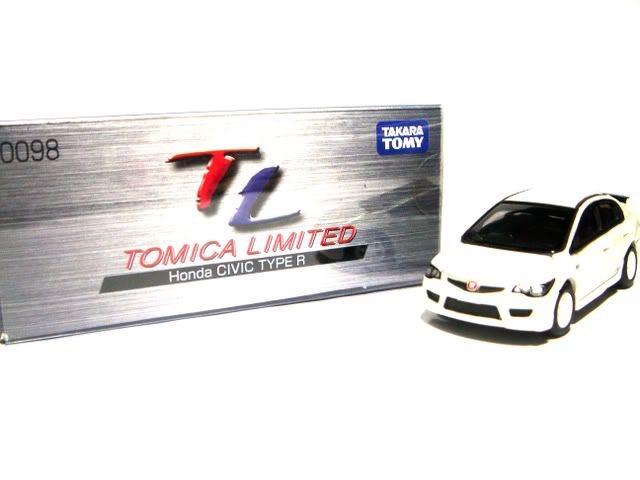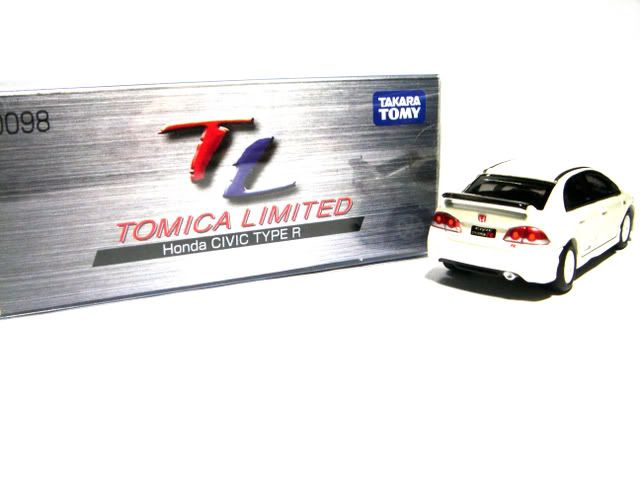 TL0098 - Honda Civic Type R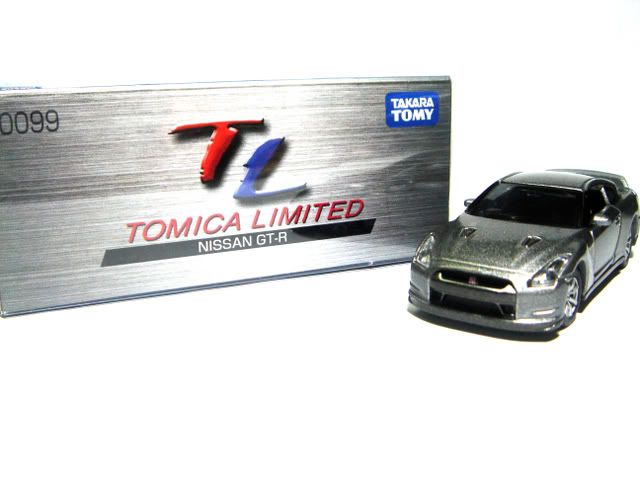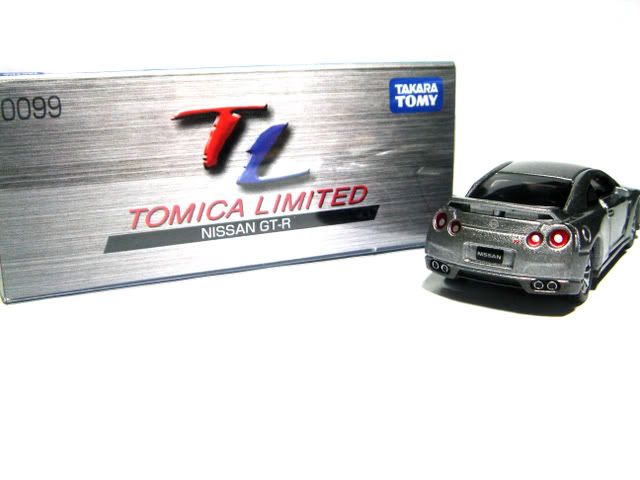 TL0099 - Nissan GT-R

The Tomica Limited line as mentioned above, pays attention to detail and high quality finish. That said, the recent TL models have been subject of criticism. The Evo has wheels that are slightly too small, the Civic Type R and Nissan GT-R's quality control have been quite appalling. The Civic Type R unit that I purchased has a missing spot on the front Honda badge, and etches on my Nissan GT-R hood and boot.
That said though, they are still great models to own. Even with the slight defects, I didn't regret getting them. :-) Currently, my TL collection is 3/99. Another 96 to go! :-P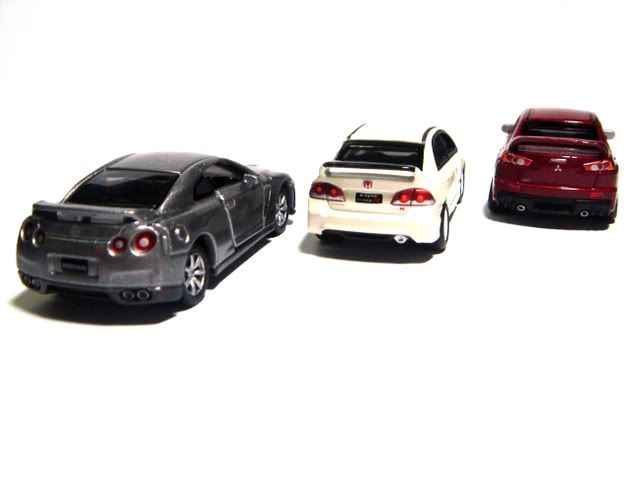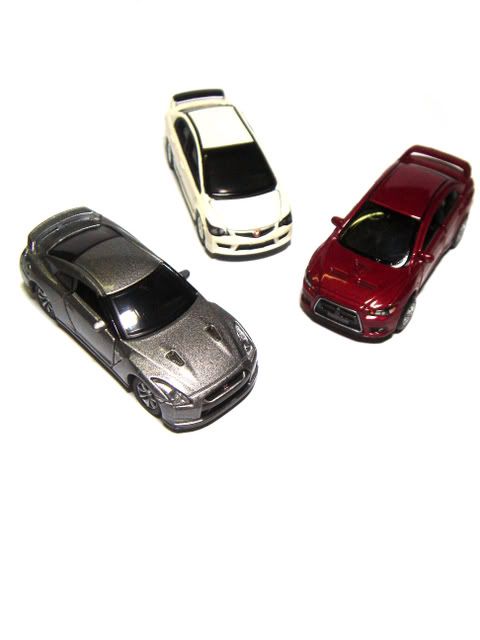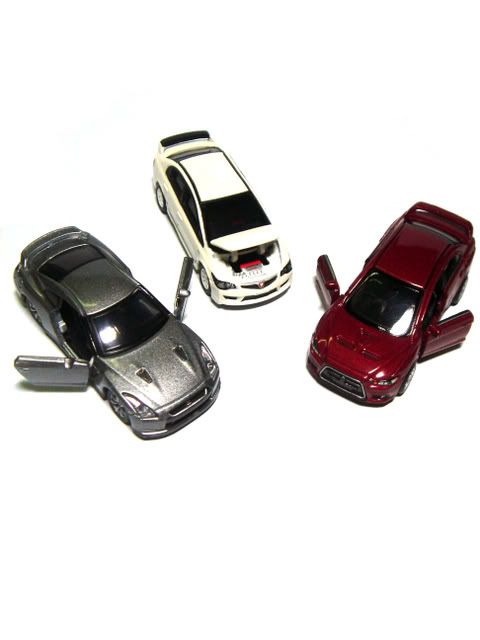 Oh yes, haven't got your Nissan GT-R yet? Do not fret, because the
word
out
is that stocks for the GT-R has arrived on our shores into our local distributor, Litt Takk. It will be available for sale this Friday in their shop in Sungai Wang. There are only limited number of units available, so be quick and get it before it runs out, as previous experience with the Civic Type R tells me.
Happy hunting!