Dodge Viper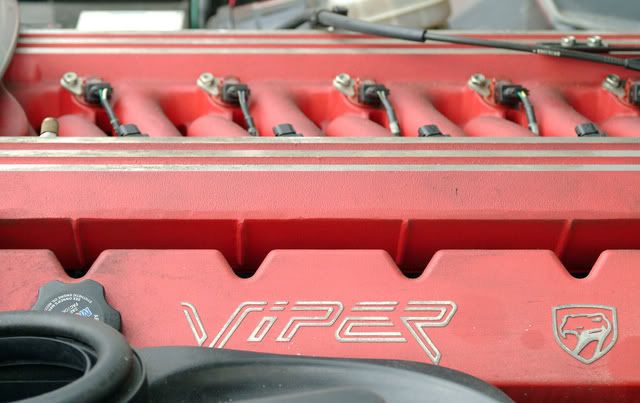 Vital Statistics:
Model:
Dodge Viper (Dodge SRT-10)
Engine type:
V10, 8277cc
Power:
500bhp @ 5600rpm
Torque:
525 lb ft @ 4200rpm
Transmission:
Six-speed manual, rear-wheel drive
Acceleration:
0-60mph: 3.9sec
Top speed:
190mph
Excerpts from Jeremy Clarkson's review:
"...it's the new Dodge Viper; one of the worst cars I've ever had the misfortune to drive. And one of the best."
"What was it like to drive? Well, if you've ever tried one on your Gran Turismo game, you'll know. It's like trying to wrestle with a tiger in an out-of-control nuclear power station."
"It is an idiotic engine that uses fuel like it's coming from a fire hydrant, but the torque is sensational, and the noise coming out of the side exhausts sounds like Beelzebub barking."
"You could compare the new Viper with any Porsche, Ferrari, BMW or Mercedes. You could even compare it with the new Corvette, and it would lose badly. As a driving tool it is just as wayward and just as hopeless as its predecessor.
You know what, though? I don't care. It's as fabulous as an epic piece of weather — a huge thunderstorm or a hurricane perhaps. If I may liken the Euro cars to Dire Straits and Phil Collins — technically perfect and beautifully produced — the Viper is like George Thorogood and the Destroyers — loud, proud and bad to the bone. "
- Vital statistics and excerpts of Jeremy Clarkson's review from timesonline.co.uk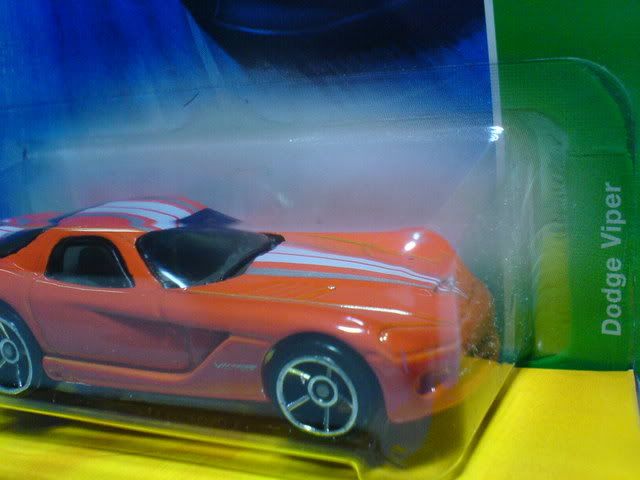 So, the Dodge Viper. It is not the best car in the world in terms of most things, but it does have a soul; albeit a fabulously bad one

.

But does this HotWheels version of the Viper live up to that reputation? If this American bad boy is your choice to be customized next, you know what to do, vote for it! Be patient though, there is another candidate yet to be introduced before the poll is put up. Think carefully which car deserves to be uncarded and customized! :-)